With the weather (hopefully) starting to warm up soon as we slowly gear up for an Australian summer, it's time to stop hiding in the winter shadows and embrace the sunshine while we can!
Here are 7 things to do this spring.
Explore Melbourne's night markets.
We all know leading up to summer the Melbourne nights get warmer and the sun stays out longer. (Thanks daylight savings!) This means there is more time for you to enjoy the day before it gets dark.
What better way to spend the last few hours of daylight then to grab a group of friends and head down to the Night Noodle markets or the Summer Night Market?
Indulge your tastebuds in the copious amounts of different cuisines and enjoy the outdoors as the sun sets on an afternoon well spent.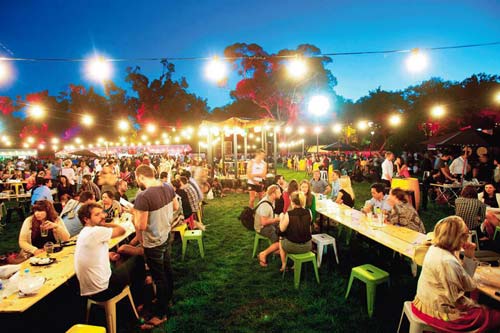 Plant a vegetable garden.
There can be something rewarding about growing produce and eventually eating what you grow. Small herbs, fruits and vegetables can even be grown in pots if you don't have the luxury of garden space.
Spring is the best time to find your green thumb and let out your inner landscape designer.
However, deciding what to plant can be difficult at first, so why not try some of the following options to get you started.
Tomatoes
Sweet Peppers
Chilli
Cucumber
Snow peas
Basil
Mint
Strawberries
Blueberries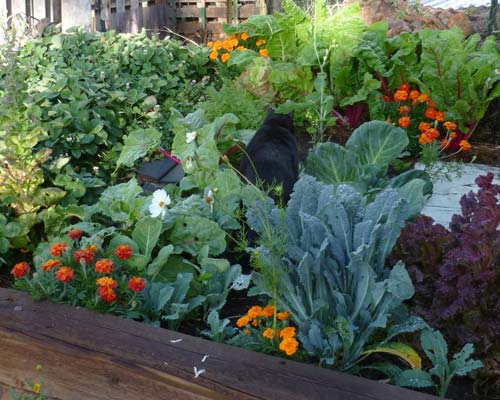 Go on a picnic and watch the sunset.
With nicer weather on the cards, this means more of an excuse to spend the day outdoors to enjoy it instead of being cooped up inside.
Why not grab a group of friends, take some food and find the perfect location for an afternoon picnic.
Whether it be on a beach, in a park or even in your back yard you'll feel great spending the day outdoors among good company.
Extra points if your location lets you see the sunset at the end of the day. There's something magical about watching the sun go down after a warm spring day.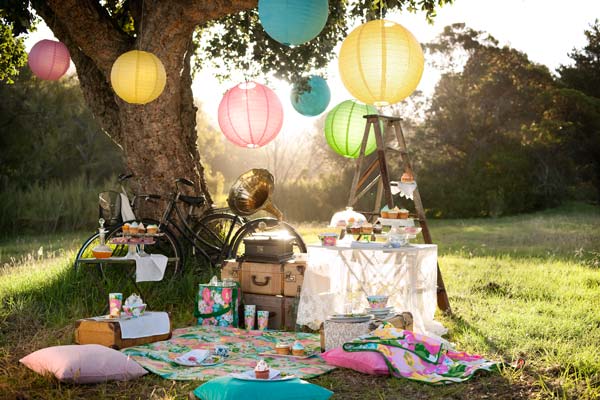 Bake something new.
There's something about baking that shouts spring and there's nothing better then surprising your friends by whipping up some yummy treats for them to enjoy and showing off your skills in the kitchen.
Why not look up a recipe to something yummy and try your hand at creating a masterpiece? Think cookies, cakes, tarts and slices! Your options are endless and the choices are delicious, you definitely won't regret trying this one.
Go for a drive.
Sometimes an exciting day trip can be the adventure you need to relax. Spring is a good time to get out side and explore places you've never been before. The weather is perfect temperature for an all day outing and you can spend the day with friends immersing yourself in parts of Melbourne you've never had the chance to before.
Some good ones to try are:
Yarra Valley food and wine region
Mornington Peninsula
Torquay/ Great Ocean Road
Get your spring clean on.
After spending most of winter couped up in your house it's easy to become a bit of a hoarder and live in the cocoon you've created for yourself. However, in springtime means all the caterpillars must turn into butterflies and shed that bubble and the same goes for you.
There's something cleansing about cleaning out your wardrobes, kitchen, bedroom and house like the start of a new season. It's also proven to be good for your health, makes you stress less and improves productivity.
So go find that broom and get started!
Shed those bulky coats.
With winter over (pretty much) the time has come for you to put that oversized woollen fleece lined coat back in the wardrobe for another season.
With warmer weather on its way not only does it call for lighter jackets and fewer layers, you can also bring out the dresses and shorts you've longing to wear all winter.
It also means that colours are now on trend, do stop with the black on black and try add a bit of florally colour to your everyday life. You'll be surprised at how happy dumping the monotones will make you feel.