Adorned in tropical bliss and a sanctuary of holiday hotspots, Coconut Grove in Port Douglas is your luxuriously appointed five-star heavenly retreat. With no need to venture to a faraway land for your mid-year Wintervention, paradise is on your home soil in Tropical North Queensland.
Stunningly nestled on Macrossan Street right alongside the world's largest coral reef system and with divine views overlooking the oldest living rainforest known to man, Coconut Grove needs no invitation. For leisurely lessons in ultimate indulgence and relaxation, Coconut Grove will provide new level luxury living in tropical perpetuality.  For all discerning travellers needing to tick two epic world heritage listed hotspots off the list, Coconut Grove is your ultimate and stylish holiday launching pad.

Luxury apartment living
Residing in Port Douglas, the epicentre of all things adventure-the meticulous design of these 33 elevated holiday apartments reflects the holiday-centric ambience of North Queensland. Lathering upon layers and layers of warm and cosy associations are the Balcony, Terrace and Penthouse apartments stretched across three levels. Each with an air of sophistication and are fully self-contained with 1, 2- or 3-bedroom configurations including a king master (with walk-in robe and ensuite spa bath), queen and twin rooms.
For ultimate exclusivity and unparalleled experiential views of Four Mile Beach and the heavenly rainforest views, the penthouse is purely the stage. After relishing these views, the plunge pools and cool spas on the terraces are perfectly cooled for that much needed restoration.
Amenities & Services
 Take charge of your living standards and keep the temperature in the palm of your hand with individual climate control in every apartment. All apartments are of premium standard with L'Occitane bathroom amenities, miele washer and condenser dryer, Plasma television and all wonderfully equipped to fancifully protect and replenish yourself.
As expected, all your needs will be wonderfully orchestrated by all Coconut Grove staff who are fuelled to impress, dazzle and inform to ensure your stay is comfort personified.
For further insight, Click here for an interactive virtual tour of the room styles and conditions to find the most suitable
Boutique Accommodation packages
With an abundance of luscious rainforest and splendour-filled living conditions, you wouldn't believe there could be any more inviting features for your Coconut Grove getaway. Ladies can celebrate with all the bells and whistles with either a cheeky weekend away from the husbands or birthday in elevated fashion with Girls Getaway special.
Indulgence and pampering served up in the form of French Champagne and Cheese, Salon Z make-over and $300 dinner voucher at Harrisons Restaurant at Sheraton Mirage. Men too have a lot to cheer about with a guilt-free golf special gifting your three night stay a free round of golf and an hour's worth of spa treatment.
For more on special treatment check out what other packages Coconut Grove is offering by clicking here.
Coconut Grove Cafes & Dining
Couples on that romantic getaway will only marvel at the range of coastal boutique cafes and restaurants on offer all around you. For a real pick-me-up, The Little Harder café is also located on Macrossan Street fulfilling that expresso craving from their newly acquired San Remo machine. If you're a stickler for specialised local expresso, head to Sparrow; a well-known cafe chain along Australia's East coast with that laid-back vibe.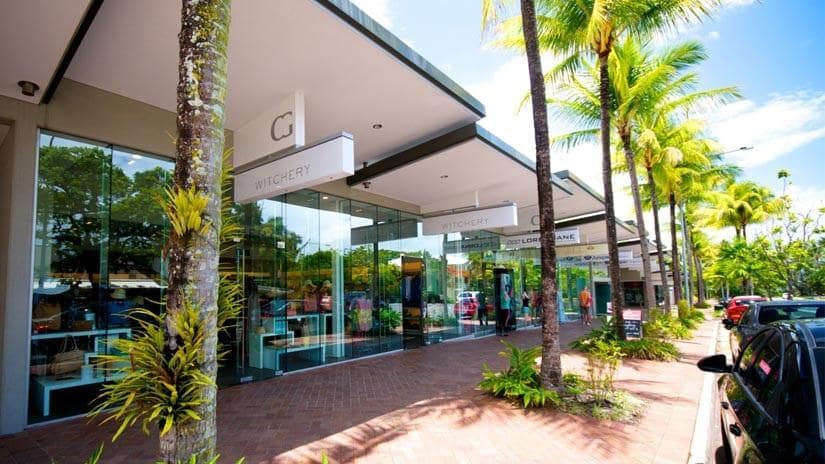 A key stand out for that romantic getaway at Coconut Grove is the option to personalise your meal plan with a private chef to prepare your meal, courtesy of the multi award-winning Port Douglas catering. With seasonal menu's and an impeccable eye for detail the very affordable choice is all in your hands.
Tour Desk & Attractions
Having booked your flights and secured your stay, this still leaves you with ample time to fill.  Coconut Grove comes prepared with a tour desk to help you plan the best way around the adventure capital of Australia. Being the gateway to the Great Barrier Reef, Cape Tribulation, Daintree Rainforest, Kuranda Scenic Rail and much more Coconut Grove is the prime placement to get these trips arranged effortlessly.
With the abundance of activity on offer all around you, making use of very savvy and competent travel experts takes the hassle out of your travel plans and is an extremely useful resource to have when your surroundings are this good. For adventure plans that are pre-booked, Coconut Grove is also the excellent pick-up or drop off location for all tropical expeditions.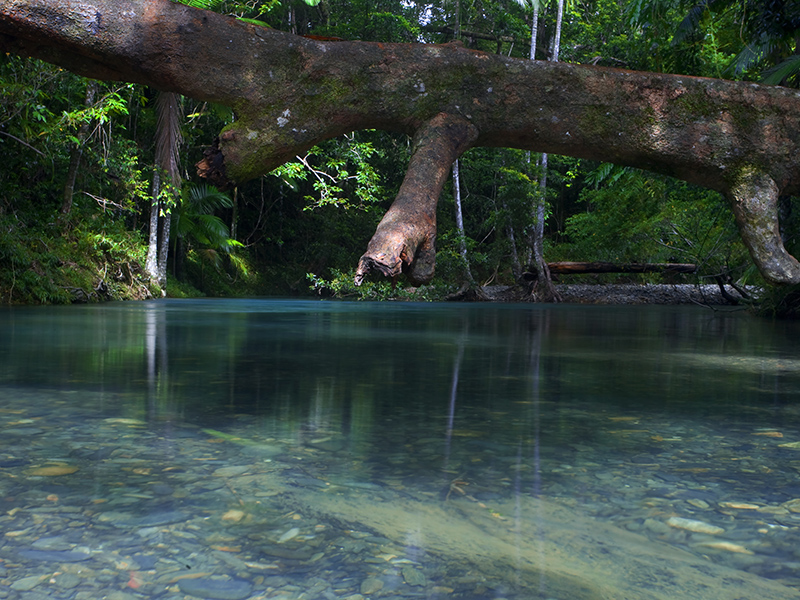 Exclusive Offer
For prime comfort and a stay that engulfed in unforgettable surroundings, perpetual warmth and complete sophistication, Coconut Grove is a must stay on anyone's travel itinerary heading north.

Offer: For stays between 1 September and 22 December 2019, all CROWDINK readers will receive 10 % off stays. To acquire head to Coconut Grove, select your dates and then apply promo code: CROWDINK to receive your discount. Alternatively, call directly 07 4099 0660 and let the Coconut Grove Team know you found us on CROWDINK.