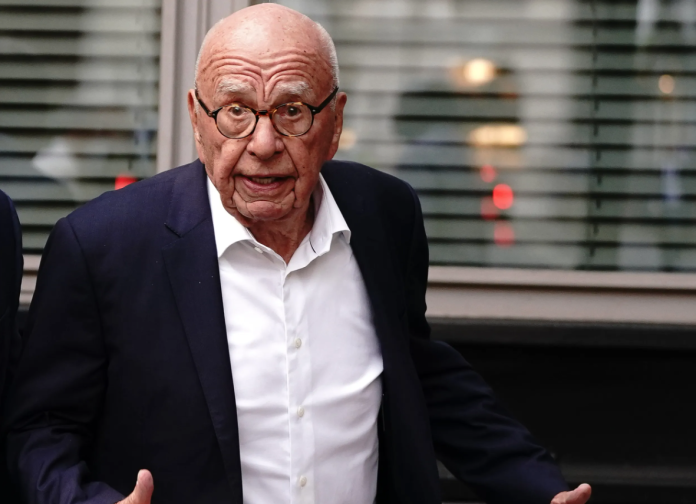 Rupert Murdoch, a titan in the media industry, is preparing to step down from his influential roles at Fox and News Corp, marking a significant transition in the media landscape. 
At the age of 92, Murdoch has decided to retire, a move that has been anticipated for some time as he gradually passed the reins to his son, Lachlan Murdoch. 
This transition represents a pivotal moment in the media world, considering Rupert Murdoch's illustrious career that spanned several decades, during which he expanded his media empire to encompass major Australian newspapers, best-selling British tabloids, and influential American outlets, most notably Fox News.
Murdoch's career has been marked by remarkable business success, but it has also been marred by controversies such as the UK phone-hacking scandal and Fox News's involvement in promoting election conspiracies, which resulted in a substantial settlement with Dominion Voting Systems. 
This has prompted calls for a Murdoch Royal Commission in Australia to scrutinise News Corp's power and influence.
As Rupert Murdoch steps down, he will retain the title of Chairman Emeritus at News Corp and Fox, ensuring his continued involvement in the companies. 
Meanwhile, his eldest son, Lachlan Murdoch, will assume the role of sole chair of News Corp and continue to lead Fox. Rupert Murdoch has expressed his commitment to remaining an active participant in the "contest of ideas."
Although immediate, drastic changes are not anticipated, some differences between father and son could have notable consequences. 
Lachlan Murdoch is perceived as more politically conservative than his father, which may lead to shifts in the editorial direction of media outlets under his leadership. Observers suggest that outlets like Fox News could lean further to the right, doubling down on their engagement with radical, nationalist content.
Rupert Murdoch's retirement and the ascension of Lachlan Murdoch signify a momentous transition in the media industry, with potential implications for the editorial stance of Murdoch-owned media outlets. The enduring influence of the Murdoch family in the media landscape is poised to continue as they navigate these changes.