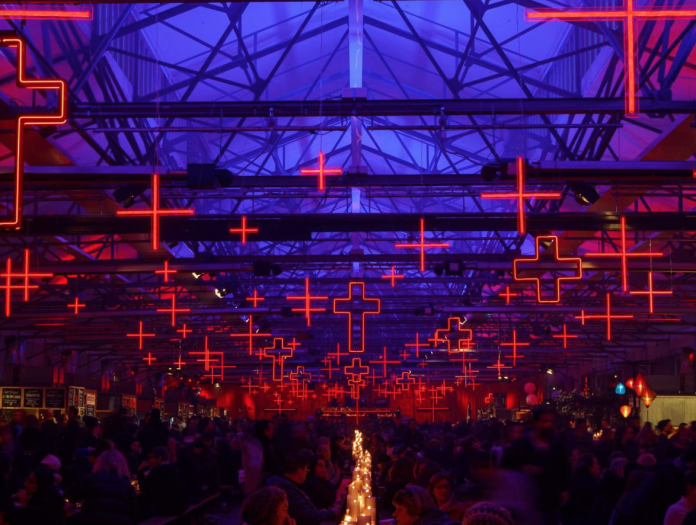 ​​Hobart's renowned winter attraction, Dark Mofo, has regrettably been cancelled for the year 2024. Festival organisers have cited their intention to utilise this hiatus for a "period of renewal" in preparation for a grand return in 2025.
The announcement was made by Dark Mofo's new artistic director, Chris Twite, on Hobart's waterfront. Despite the festival's cancellation, two iconic components, the Winter Fest and the Nude Solstice Swim, will proceed in the upcoming year. This arrangement has been reached through discussions with the state government.
Chris Twite was poised to lead Dark Mofo for the first time in 2024, succeeding long-time artistic director Leigh Carmichael, who departed from the role following the most recent festival.
Twite emphasised the significance of this challenging decision, underscoring its necessity to ensure the festival's longevity for the next decade. The break will provide an opportunity to address mounting costs and evolving conditions, ultimately laying a solid foundation for Dark Mofo's return in full force in 2025.
Dark Mofo's cancellation for 2024 marks a strategic move to revitalise the festival and secure its future, setting the stage for a resplendent comeback in 2025. This decision reflects a commitment to preserving the unique and captivating spirit of Dark Mofo for years to come.