Ray-Ban, the eyewear industry leader, introduces RAY-BAN REMIX and brings a new customization service to sunglasses.
Throughout its seven-and-a-half decades, Ray-Ban has been instrumental in pushing boundaries in music and arts, forging the rise of celebrity culture, and creating the power of rock and movie stars to influence fashion. Ray-Ban has proven indispensible for cultural icons who don't want to be seen, but definitely want to be noticed.
Ray-Ban has left an indelible mark on culture's history. Let your imagination remix! RAY-BAN REMIX offers the exclusive opportunity to build your own pair of customized eyewear by choosing and mixing frontal and temple colors, lenses and personalized engraving.
The online platform for customizing your shades is super user-friendly and assures that your product is going to be exactly what you order. There are functions for zooming and 360 views of your customized Ray-Bans, as well as a gorgeous interface for looking at the 16 models on offer.
After choosing your style, pick out the lens type. You can choose from classic, gradient, mirrored, and polarized. Choose your own material, too. There's tortoise, gloss, or matte. Customize colors for both the front and "temples" (which are the side bands). Finally, choose your size, custom engraving, and case, and checkout!
The total rings up right as you go along, so there are no surprises when you click on your cart! Follow the steps below to start crafting your own pair.
Visit www.ray-ban.com/australia/customise from August 2015 to create a customized pair of Ray-Ban sunglasses in a few easy clicks:
1. CHOOSE YOUR MODEL! A range of options are available from iconic styles like the Ray-Ban Aviator and Ray-Ban Wayfarer to highstreet styles such as the Ray-Ban Justin and Ray-Ban Andy.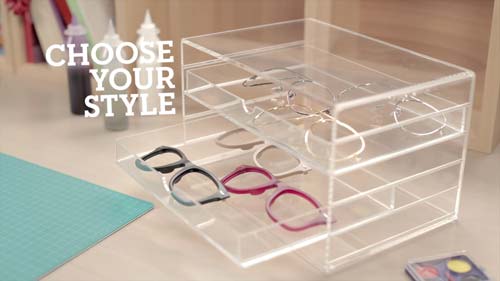 2. REMIX COLORS AND LENSES! Select your favorite frame color and enjoy finding the right combination of temple colors. Discover the range of Ray-Ban lenses including standard, gradient, mirror and polarized.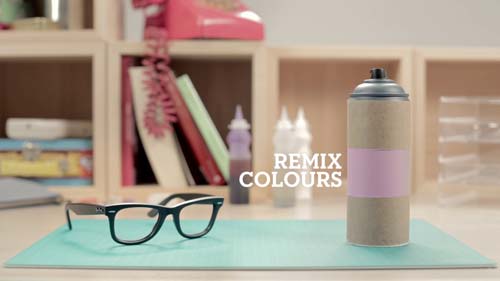 3. ADD YOUR PERSONAL ENGRAVING! Personalize your frames by engraving your name or a special message for a friend on the temple or arm of the sunglasses, plus the case. Ray-Ban Remix is available now in Australia.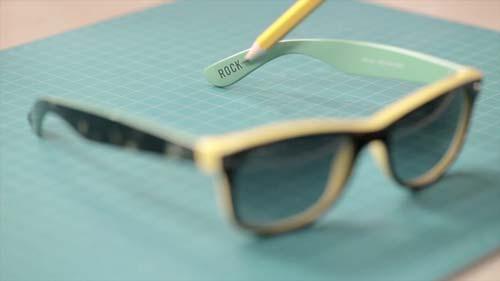 Watch the awesome stop motion video below:
To build your own look, click here.