Curating an office space is an important step in the process of any business. The physical environment of your company can either help or hinder your success. And while going through your choice of chairs, tables and computers, you should also consider artwork. Bare walls are not inspiring!

Original art can actually help turn your office space into a truly memorable experience for both your employees and your clients.
Art in the office can send a message about your company and its values. Not to mention it shows you care about your space's appearance; you have an attention to detail and an interest in aesthetics, which means a client is more likely to take your company more seriously and feel more at "home" in your office.
Consider buying art for your business as buying an investment. If you buy a quality, original piece from an emerging artist, the work's value will remain or, even better, increase over time. Plus, it's tax deductable, so keep that receipt!
Once you've made the decision to incorporate art into your space, keep these extra points in mind to get the best work of art for your business.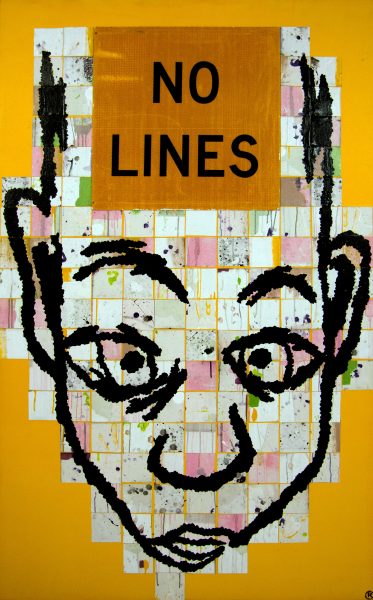 How does it add to the business experience?
When choosing artwork, you should keep in mind the type of business, and what clientele you are trying to appeal to. See it as something to set the right emotional tone for your clients or customers. So, for example, if you're a veterinary hospital, a painting with animals could be a good choice. If you're a pediatrician, then a fantasy piece could appeal to younger children. A business that supports women might show feminine strength in a large female portrait.
Make sure that the work you invest in aligns with the values of the company, and adds to the experience of the clients and customers.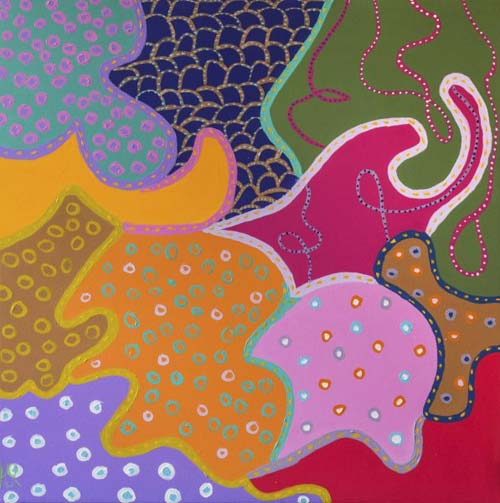 Is it memorable?
Every business wants to be memorable! If you choose right, your artwork should help create a memorable experience at your workplace. More importantly, memorable connotes unique and one-of-a-kind. And the best way to resolve this want? Buy original art.
Buying original art as opposed to buying a standard print from the closest department store is going to greatly contribute to the impression your office space leaves. Firstly, that cheap print will eventually deteriorate and lose its value while the original will maintain its value. And buying an original means buying something your clients won't see anywhere else. Memorable artwork, memorable business.
Does your team love it?
While the common mantra is that the customer/client is always first, happy workers are the building block to help achieve that. Remember, when picking a piece, to keep in mind the enjoyment of your colleagues and employees. A stimulating, well-designed workspace with an inspiring original work of art will get your team will be excited to show up to work each day, plus it can even increase productivity.
You could even turn the process of choosing your art into a fun team activity. Invite your team to choose what their favourite painting is and take a vote. Get those creative juices flowing!
Is it appropriate?
It goes without saying, but buying for an office space means there are a few more limits to what you can buy. As a general rule, your artwork should be able to be seen by the general public. This means nothing crude, no unnecessary nudity, violence or crass language. Focus on promoting positive emotions through the work.
Have you considered size?
Make sure you know your space and know what you can accommodate for. But, more importantly, make sure you aren't underestimating the space you have.
If you have the space, buying big, statement décor will actually be very effective. Take advantage of the space you're given and splurge on a big, bold piece to really brighten up your office.
To see some extraordinary art that you can buy for your office, head to Art Lovers Australia. And if you're unsure what direction to take with it, you can contact Nancy@artloversaustralia.com.au on their website for a personally curated selection of works to meet your needs.