Poké Me started with two guys, Toby Yap and Leigh Morgan, both passionate about food and culture. The healthy fast food option has evolved since its conception in 2015 to become a fully immersive Health Bowl bar, combining the initial inspiration of the Hawaiian Poké bowl with an infusion of Japanese cuisine. Their food philosophy is based around a delicious combination of flavours from fresh, local produce that's prepared in front of you and is produced in a sustainable and ethical manner. We did a Q and A with founding partner and CEO of the Poké Me Group, Toby Yap about his inspiration, commitment to health and where Poké Me is headed…
Tell us how Poké Me started?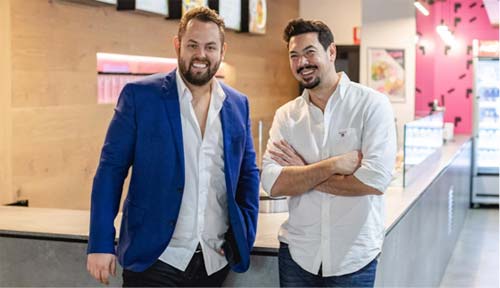 The Poké Me journey began in 2015 while Leigh and I were travelling extensively through Asia, North America and Europe researching the latest in food and beverage health concepts that could have applications in the Asia Pacific market.  We launched the first Poké Me restaurant in South Yarra in 2016 with the aim to redefine the traditional Hawaiian Poké bowl through the fusion of a Japanese inspired flavours across a broad mix of fresh ingredients. In 2017 we launched our second restaurant in Victoria and our first site in South Australia.
What's the biggest inspiration for the brand?
When we were in the US, the Hawaiian Poké food style jumped out as it was just starting to find traction in LA, New York and San Francisco. Besides being a healthy 'fast food' alternative, it had great synergies to popular Japanese food styles, sushi in particular.  Since its inception, the Poké Me model has been focused on being the 'build your own bowl' restaurant brand.
Which other charity events have you been involved in?
The majority of our sponsorship and support is focused around grass roots sporting clubs and local community-based charities. Over the last 12 months we have donated over 1000 poké bowls to these organisations.
What does health mean to Poké Me?
The plan for Poké Me is to be a leading disruptor in the global healthy QSR space. In today's culture it's become way too easy to develop a bad diet! In Australia alone, over 65% of the population is classified as being obese and this is predicted to climb to 85% by 2025. Change needs to happen now and we see Poké Me as being a leader in this change. We want to show people across all areas and demographics that you can eat a balanced, healthy, fulfilling and delicious meal that won't break the bank.
How do we get our hands on Poké Me?
Currently you can find our restaurants in Victoria and South Australia although we are looking to launch into all states in the next 6 months.
What's on the horizon for Poké Me in the next 6-12 months?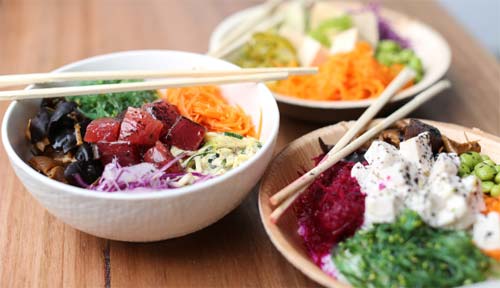 Over the next 12 months our goal is grow a strong tribe of licensees across Australia who share our vision of fresh, healthy and most importantly delicious food.
Click HERE to have a poke around their website!