There's no denying, humans are highly visual creatures and those perfectly-framed, softly filtered travel pics we've seen in our friends Instagram and facebook feeds can often be envy-inducing. But they can also be inspiring (as Instagram was originally intended to be), encouraging us to leave behind the mundane of everyday life, even temporarily, and explore those exotic locations we've ogled from our screens or discover brand new spots for ourselves (and our followers). Whether you have a tonne of cash to splash or simply want to leave your friends back home feeling a little green with envy (hey, envy can be highly motivating right?), here's a few handy tips to follow for creating your very own "Insta-worthy" holiday:
Choose an Exotic Location 
All great holidays begin with a destination and in the age of Instagram, the more exotic your holiday spot the better. Need a little inspo to get you going? Jump on the 'Gram and see where your friends or favourite celebrities have been holidaying. Otherwise follow travel influencers or destination profiles and select a city or region where you've never been before.

Book Your Flights: 
Step two to planning an Insta-worthy holiday is of course, to book your flights, ideally with a first class airline such as Qantas, Emirates or Singapore Airlines to name a few of the more prestigious brands. Book in advance if you can and you might even find your first class tickets come at a discount, not that you'd want your friends and followers to know that little fact! Oh, don't forget to post a pic of yourself before you take off, bubbly in hand as you recline in your plush seat.
Book a 5 Star Hotel Room: 
Instagram influencers weren't put on this earth to slum it out in a backpackers hostel, nor were they made to stay in your boring budget friendly Travelodge. If you want to make your friends Insta-envious you'll need to be sleeping in 5-star luxury. So go ahead, find the most expensive hotel in your exotic destination and book yourself a superbly appointed suite with room service and a grand insta-worthy view!
Update Your Wardrobe with Designer Threads: 
Don't forget your holiday is about you as much as it's about the destination you've just spent the money and effort travelling to! You might as well look the part right? Well if you're already staying in a 5 star hotel in an exotic location, its worth going that extra mile by splashing out on designer threads to artfully complement your luxurious surrounds. If you want to take this a step further, you could even list your wise fashion choices in your Instagram posts and possibly earn back the money you've spent by becoming a bona fide "influencer".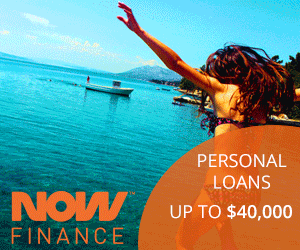 Opt for Fine Dining & Wining: 
Our final tip for creating an Insta worthy holiday is to dine out in style, every night if you can in the hottest restaurants at your destination. Extra kudos if your dining spot has a spectacular view and is frequented by celebrities who've already established its exclusive reputation. Oh, and this being about Instagram, don't forget to post plenty of pics of your meal to get those taste buds back home salivating with envy!
Ready to embark on your own insta worthy holiday but need a little extra cash to make it happen? Check out our competitive rates for personal loans from NOW FINANCE or speak to one of our friendly advisors today to get you started!
Disclaimer: This editorial is of a general nature only and does not intent to provide any financial advice. CrowdINK's employees, representatives and associates do not endorse any product or service listed or advertised and does not warrant that the product or service is fit for its intended use, is accurate, of quality or value, or otherwise is appropriate in the circumstances. The user accepts sole responsibility and all risk for using the information. The user must exercise all necessary caution and investigate fully for themselves any product or service listed or advertised. CrowdINK does not accept any liability for any loss or damage whatsoever which may arise as a result of using this web site or any of the information.