Heads up my fellow wanderlust pals, this list of goodies is specifically aimed at those picking up their life and plopping it down in another country.
This entails new job, new apartment, new social life: the whole shebang.
If you are backpacking Vietnam for a month trying to find yourself, consider this a benchmark for a future move, but not so much an immediate necessity.
I digress, below are the most crucial steps to creating the building blocks for a sparkly, new life abroad for the long (ish) term.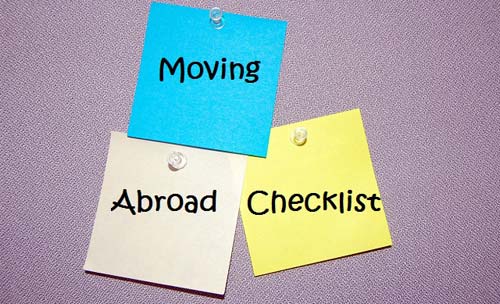 Get Legal
There are quite a few rules and regulations about moving to a new country you might not realize. Before buying your plane ticket and jetting off, be sure to do your research about visa requirements, your nationality's allowed duration of stay, and work legalities.
For a large majority of countries abroad, working as a foreigner is simply not an option. Save yourself some hassle and figure out the places you are allowed to work so you can stay longer!
In addition, some work visas have age limits, require multiple (and pricey) visa runs, or only allow you to be an au pair or student. Don't end up somewhere you can only stay for a long vacation. You will run out of money – fast.
Get a Job
Yes this is blindingly obvious, but somehow I've run into quite a few travelers who have forgotten to tick off this box. My best advice? Start applying before you get there.
There are mixed reviews on this, but having lived through it in two different countries thus far, you will save yourself lots of time and be able to jump straight into interviews, but be sure to read the fine print, many companies will not hire anyone on a temporary work visa! Sad, but true.
For casual/part-time jobs join an online babysitter service to make some easy tax-free money while you look for a more full-time position. Waitstaff jobs are also a great way to meet people. Making friends at a local bar or hostel is all good and fun, but working with someone daily leads to a much more real friendship than fleeting vacation pals.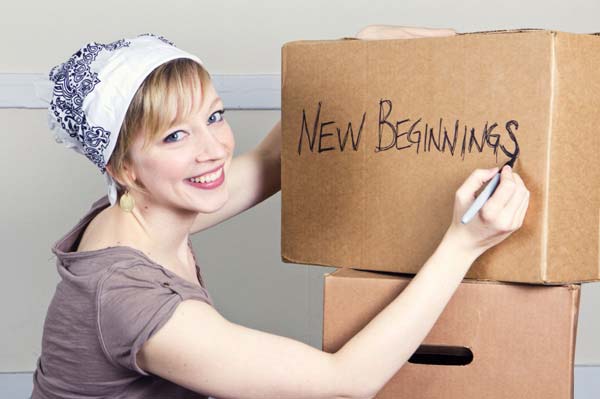 Get a Ticket
Something to remember is – climate and travel surges – are not the same in every country. A good trick if you are moving somewhere without a lot of savings is to move in winter. You will save money on eating out and drinking simply because of the hermit like atmosphere of chilly weather. Then, once summer hits, you can spend all the money you've saved doing the fun outdoor activities!
Also, seasons can you tell you about pricing. Research the high-season for tourists in the country you select and avoid moving there during that time. Everything from cabs to drinks to hotel rooms will undoubtedly be more expensive. Make your move during low season and save some needed cash.
On the flip-side, there are usually more job opportunities for travelers in the summer/high season because of the influx of tourists. Make sure you know the ins and outs of the country before you move to be the most wallet-friendly.
Get a Room
99% of the time, staying at someone's home or subletting a room will be cheaper than staying in a hostel. Even in South East Asia, where hostels are famously dirt-cheap, if you plan to stay long term, look for an apartment. While some hostels will let you work for your stay, you end up racking up a pretty big bill since everything from towels to wifi usually costs an extra penny.
AirBnB, Flatmates, CouchSurfer, or even Craigslist if they have it, will help you find much more affordable long-term housing. Maybe stay in a hostel your first weekend to meet some new people and get to know the area, but be sure to have something more permanent set-up. House-shares, a large home split into private rooms with several roommates, are a great way to do this. It's cheap, but you won't have to share a bunk bed in a room with 30 people.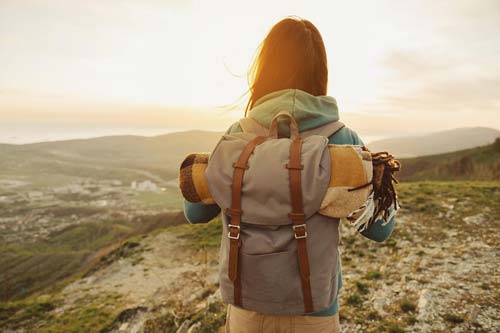 Get a Clue
Just get the boring stuff out of the way your first week and never think about it again. Set up a bank account. Get health insurance if it is offered at a low rate, or find out your home country's policy on overseas coverage. Get a tax file number if needed. Make a budget. Do all the things that would make your parents proud, so you don't look at your paycheck five months later and realized you lost half to taxes because you didn't register your TFN with your bank.
If you're moving somewhere a bit less modern, find a bank or ATM that has small withdrawal fees or a sister-bank to your home branch. Also, look for money exchange places that do not charge a fee. All these small steps will save you money you didn't even know you were losing.
I once realized after a trip back from Thailand I had racked up $200 in withdrawal fees. Don't be like me. Learn from my mistakes.
Get Lost
I cannot stress enough how incredibly important it is to use public transportation. At least for your first month abroad, take it everywhere and take every line. You don't realize how much you miss while sitting in a car.
Trust me, figuring out a city via public transportation helps you truly understand the layout. Also, get lost. Buy a pass for a month – it will save you a lot vs. daily fees – and on days off just travel to different areas via train/tram/bus and walk around. If your country doesn't have public transportation, use the oldest form of transportation: your legs! Walk around the town, up and down small the streets and side alleys and learn from finding your way back.
Once you can confidently give someone directions, you're allowed to get in a car regularly.
Get a Life
Even if you are flush with savings upon arriving in your new digs, do all the free things! You would be amazed how many fun and beautiful things there are to do and see in a city that costs zero dollars. Museums usually only require donation fees, and there are even some restaurants that operate on the same principle. Pay a little now; pay more later when you have money.
For cheap eats, hawker halls or food markets in any country are always a great way to try the local cuisines and there is even a happy hour app for all my thirsty friends, to get the best deals on beer, wine and spirits.
Woohoo!