The fashion industry, always known for its excessive and over the top, occasionally questionable manner in putting on a show, seems to have taken in a penchant for the new trend that is minimalism. Less is more, seems to be in, with the minimal approach in the industry reflecting the nature what the industry is as an art form – take a look at what's in and reject it completely in favour of monochromatic or even one-toned attire, because isn't that the best way to simply cause a stir?
The approach of minimalism as a concept takes its origin from the minimalist art movement from between the 1950s and 60s in America, namely in New York where slabs of plain, simple yet provocative art would be railed against bright, colourful and almost obnoxious palettes. So it seems that the industry seems to have pulled that concept into their own, that anything obnoxious is no longer trendy, instead employing monochrome is in as a cleanser and a way to open up discussion regarding the aesthetics of minimalism. Minimalism, over the past decade has become a luxury, when once it black and white was just seen as supporting tones. From Yohji Yamamoto to Raf Simons to even Celine, the adoption of minimalism as become a signature of black and white not as colours, but as a lifestyle, as a personality of mysterious chicness.
Minimalism provides a sense of inclusiveness, exclusiveness and anonymity. As a movement shifting in visual culture, minimalism provides for an invisible presence that is always there, but never really there. In fashion, the presence and signature of a designer without the overbearing limelight of the attention. Maison Martin Margiela (MMM, but now known as Maison Martin), for example is an acclaimed designer who has, from the beginning, always worked in anonymity. To this day, no one in the industry really knows who he is, or was when he was still creative director. No one is sure if it was one person directing, or just a collective team of creative minds working in cohesion towards a minimalist existence. It was incredible, the way that MMM could take something simple, like a coat or even a household object and refine it in a MMM- minimalist way, only they could and have devoted fans applaud their creative thought process without their humbleness ever getting the better of them.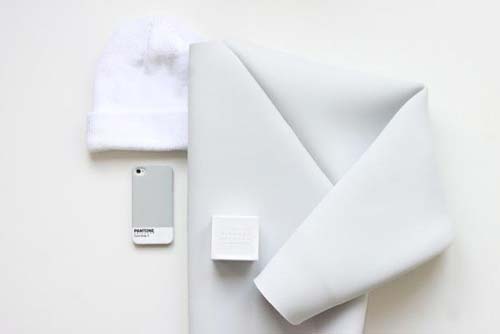 The industry itself has pulled apart the very idea of minimalism as a concept and continues to pick at its themes – from black as a colour of mystery to white as a colour of space, purity and beauty. In the words of Frank Stella, infamous for his truly minimalist black works, 'the aim of art is to create space – space that is not compromised by decoration or illustration, space within which the subjects of painting can live'
And isn't that what fashion is all about?