Blending classic flavours, techniques and traditions of Asian cooking with a modern approach, Miss Mi will take you on a culinary expedition throughout Asia. Located in the luxury Mövenpick Hotel on Spencer Street in the heart of the Melbourne CBD, this deluxe restaurant will immerse you in the rich diversity of Asian cuisine.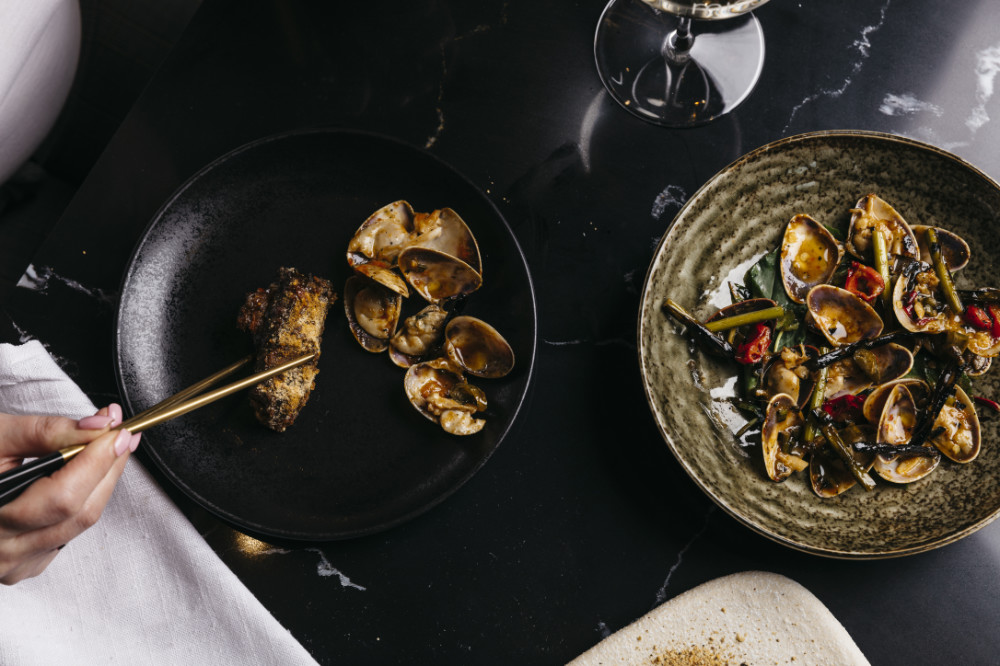 Curated by Executive Chef Christian Corpuz, Miss Mi's food philosophy is to highlight the multifaceted and unique flavours that make up the flavours of Asia, with this philosophy strongly reflected in their diverse and delicious menu.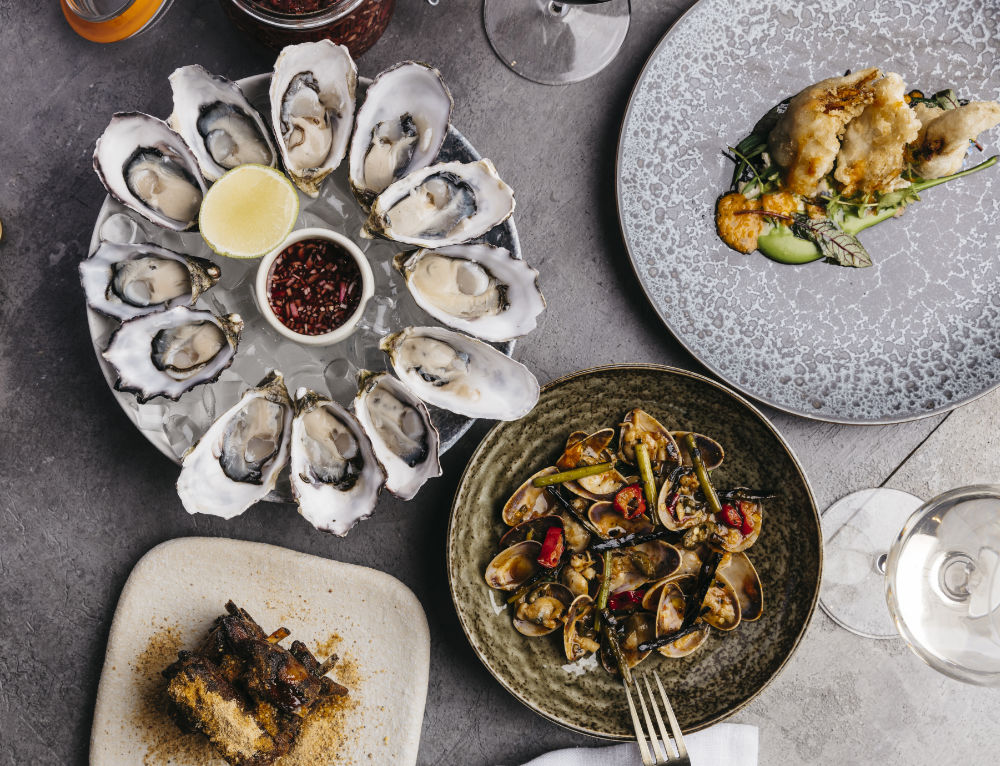 Featuring both a lunch and dinner menu, Miss Mi focuses on using fresh, local ingredients that are formed into a variety of tasty Asian dishes. With an open showcase kitchen offering guests an inside look into the creation of the dishes, your senses will be filled with enticing scents and vivid food from the moment you step in.
The menus showcase plenty of classic Asian meals with an Australian twist. Dine on the char-grilled Mang Larry's Style Kangaroo Skewers with mango ensalada and bagoong, straight from the grill, or experience the oceanic Hiramasa Kingfish Sambal Matah with Davidson Plum and seaweed.
For those who just want a little bite to eat, there are plenty of authentic street snacks and small plates to satiate your hunger. The Spiced fried Lamb Ribs in chili caramel is a restaurant favourite, with a blend of umami with the sweet and spiciness of the chili caramel sauce, it is sure to be one of yours too.
Looking for a range of unique and refreshing cocktails or drinks to sip on during your meal? Miss Mi's bar offers exotic, curated cocktails that blend Australian liquors with ingredients from around the Asian continent.
If you have to try one signature cocktail, it has to be the Miss Mi Martini. This self-titled cocktail has a base of Miss Mi Gin, joined by a splash of Thai bitters. A spice infusion is then added with a touch of basil and lime. This fragrant yet punchy cocktail will take you straight to the relaxing beaches of Thailand.
A selection of other Australian and Asian alcoholic and non-alcoholic beverages are available, including the exclusive Miss Mi Draught on tap and some of Australia's most sought-after wines.
Once you have filled up on your delectable Asian feast, take a few steps to your Mövenpick Hotel room to rest up and relax at the 5-star amenities on offer. Sit by the fully-appointed pool and take in the beautiful Melbourne skyline view.
Step into another continent at Miss Mi. Whether you dine on a variety of exquisite Asian dishes, sip on the decadent signature cocktails or snack on the unique Asian bar snacks, you are sure to be coming back for more. Book your table now for your next event, or for a special night out.
By Sarah Panther