400 Gradi 
Don't miss the 'op-paw-tunity' to try the exclusive V-Day Dessert at 400 Gradi. Picture a lime, white chocolate and strawberry filled heart with puffed rice, white chocolate ganache, brownie pieces, topped with passionfruit, raspberry and blackberry jelly hearts.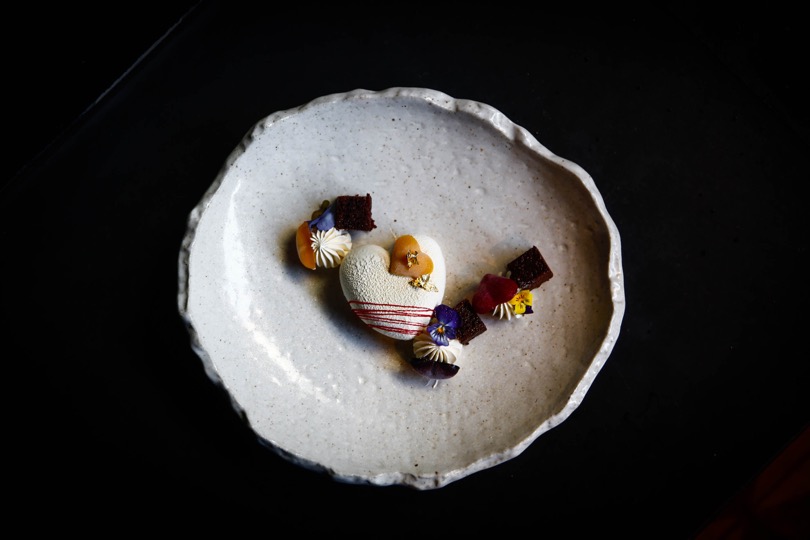 This unmissable dessert has been delicately crafted by founder, Johnny Di Francesco, alongside head pastry chef, Matteo. Request an outdoor table at the Brunswick venue so your fur-ever friend can join the Gradi party.
Bookings are essential. Please click here for further info.
Rochford Wines 
Escape the concrete jungle and take your pooch for a road trip to the Yarra Valley. Treat yourself to the Summer Days menu, a delicious two-course lunch with wine tasting for only $50pp. Your puppy will have a field day exploring the expansive greens of Rochford Wines as you sip away on your favourite Rochford wine.
To book and for more information, see Rochford Wines website.
Helen's Hill 
A completely dog-friendly winery, with the tasting room situated amongst a stunning Australian native garden and overlooking the luscious green fields of vines. Your dog will love roaming free throughout the gorgeous landscape. So sit back and enjoy a glass (or two!) of the local wines, a platter and wood-fired pizza whilst your dog snuggles up by your side, or runs around in our generous, spacious grounds. It's a win for owner and pups alike!
To book and for more information. See Helen's Hill website.
Bat Your Lash 
A 100% vegan, natural and eco-friendly beauty salon based right in the heart of Prahran on Greville Street. But what makes Bat Your Lash even better, is that it's also completely dog-friendly! Pop in for a beauty treatment and pamper sesh, and bring your beloved pooch along too.
This urban oasis is a treat for animals and humans alike, with all of their beauty products ensured to be totally cruelty-free.
Make your booking for a beauty session at this little urban oasis by heading to Batyourlash.com
Cold Rock Ice Creamery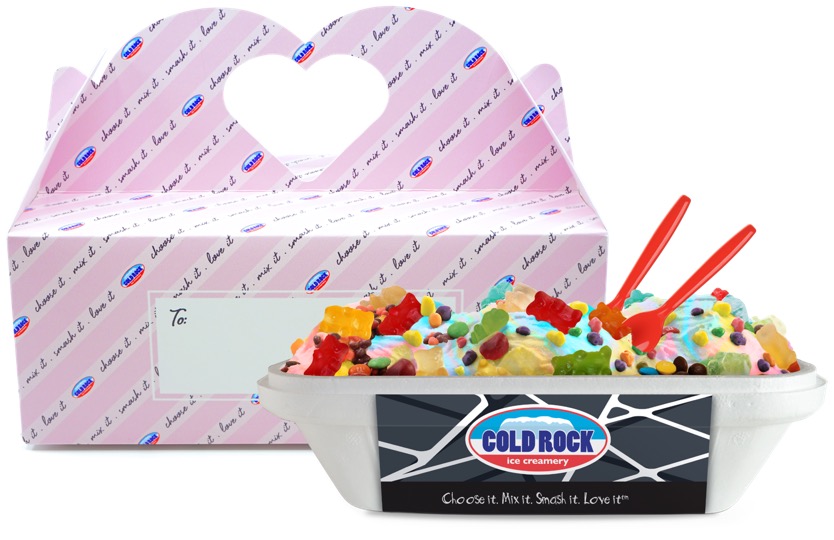 Cold Rock Ice Creamery has released a limited-edition Lovers Pack in celebration of Valentine's Day, which will be available for the whole month of February. The packs, which come with two spoons, can be filled with one of Cold Rock's unique Month of Love combos, inspired by our favourite celebrity couples.
From Meghan & Harry to Kim & Kanye, there's a delectable flavour combo (with mix-ins of course) for everyone. For a low-key Valentine's Day treat, why not grab your pooch, grab a Lovers Pack from Cold Rock and enjoy a delicious icy treat at the park?
While you can't take your doggy inside the store, you can have them wait outside while you get your treat, and enjoy outdoor seating.
To find the closest store visit: coldrock.com.au
So go on, spend the day with a date who is guaranteed to not stand you up this Pal-entine's Day.