To look at Rachel Prince's art is to be harkened back to a feeling of nostalgia, that something that was once lost is now either sentimentally longed for, or has been recently reacquired in new form.
Rachel Prince is an abstract artist currently based in Brisbane, who chooses to forgo the intensely bright, high impact colours typically associated with abstract art, and instead, utilises subdued tones and hues to render incredible moods on the canvas.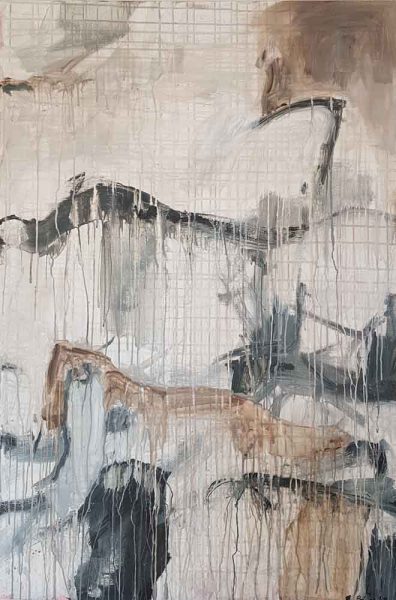 Rachel's art is steady, thoughtful and deliberate and has the ability to conjure up feelings of melancholy, pensiveness and sincere reflection. One may view Rachel's work for the same reasons they may listen to Jeff Buckley's rendition of Hallelujah, for that strong and steadfast feeling of inner yearning, reconnection and contemplation.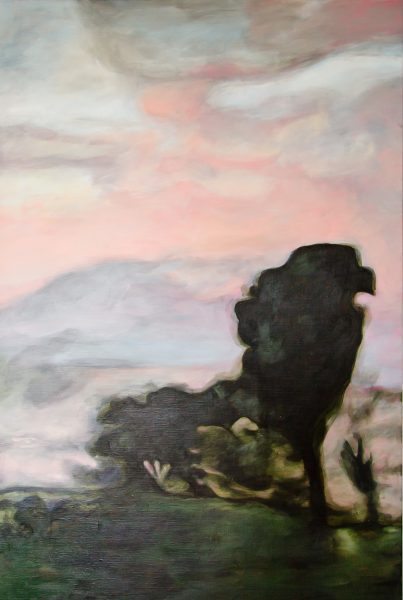 Rachel's primary subject is the natural landscape, which she incorporates in both a literal and metaphorical sense. Her work strives to create the sensation of physically being amongst the scape and to "feel" the view that is beheld.
Having previously explored the great depths of the ocean, the multidimensional degrees of enourmous granite boulders and the wider, vaster scrublands, Rachel has, in more recent times, found herself growing fond of flora and foliage subjects, discovering an almost palpable joy in the process.
Giving careful consideration to colour, Rachel gravitates largely towards shades of blue, pink and green. With blues and greens helping to root her work in nature, her pink hues offset her warmer shades by providing cooler tonality and finer, environmental details.
Citing her admiration of Russian artist Wassily Kandinsky, his abstract expression and original artistic depictions, Rachel consistently endeavours to be true to her most authentic self and vision.
Recently Rachel completed a new series in homage of the majestic, grandiose landscapes of Girraween National Park. These new works, many of which can be viewed on her Art Lovers Australia site, remain true to her unique, mood evoking style, whilst simultaneously diverting audiences through time and space. In conjunction with her new series, Rachel's site additionally features one of her new foliage pieces, entitled Laculia. This piece provides total artistic contrast and demonstrates a completely new dimension of her creative consciousness.
To find out more about Rachel Prince and to view her latest collection, be sure to check her out at Art Lovers Australia.
Written by Bernadette Sanfilippo