New Zealand singer Lorde has recently dished on her friendship with country/pop megastar Taylor Swift, saying that being friends with Swift is like "having a friend with an autoimmune disease".
During an interview with The Guardian, which coincides with the release her new album Melodrama, Lorde, whose real name is Ella Yelich-O'Conner, further clarified her comments by saying, "It's like having a friend with very specific allergies. There are certain places you can't go together. Certain things you can't do", she continued
"There are these different sets of considerations within the friendship. It's like having a friend with an autoimmune disease".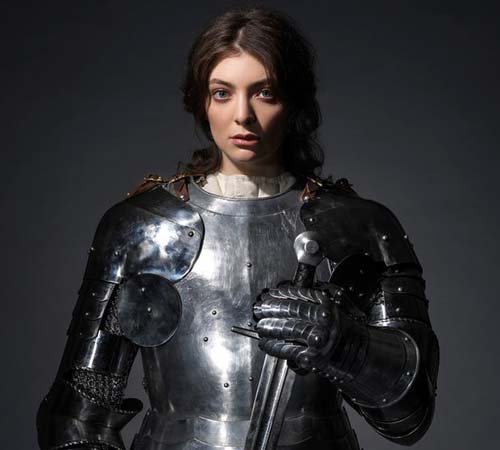 In the same interview, the New Zealand born singer also commented on making and being friends with celebrities, saying, "It's an element of wanting to stick together because it can be so scary to do this", she continued,
"These friendships, they're about having a hand put on your shoulder by someone who knows. They're about hearing, 'I've done it, too'".
Some of the celebs Lorde is friends with, and who attended her 20th b-day party last year (thrown by Swift of course), are: Lena Dunham and her BF Jack Antonoff, who was also Lorde's writing partner on her latest album, Florence Welch, from Florence and the Machine, Tavi Gevinson, Aziz Ansari, and Swift's BFF Karlie Kloss.
To read Lorde's full interview, click here.