We don't know much yet, but we do know that it's happened! The second Kardashian-West has arrived and we couldn't be more excited!
On December 5, 2015 at 12:15pm, Kim Kardashian tweeted, "He's Here!" along with a link to her blog, alerting fans that Kanye and Kim had indeed welcomed a baby boy.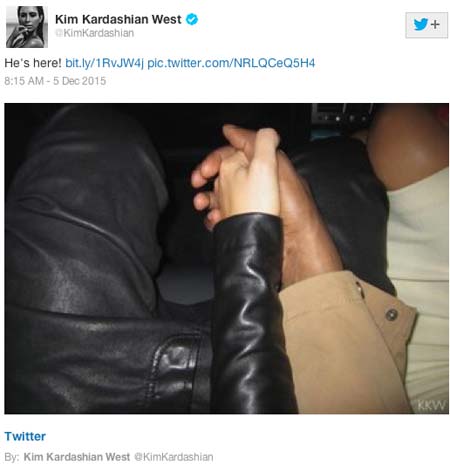 The press is still speculating on the latest Kardashian-West's name, but we're sure it'll be all over screens and mobiles soon.
More info on Kim's Blog.
Congratulations Kim and Kanye! And welcome to the world, Nameless Kardashian-West!