We all have a happy place. And for many of us, that vista includes waves lapping at silver sands, smooth shells, an occasional umbrella, and lazy clouds. What better way to make your home a happy place than to fill it with art that draws up the nostalgia of a day at the beach?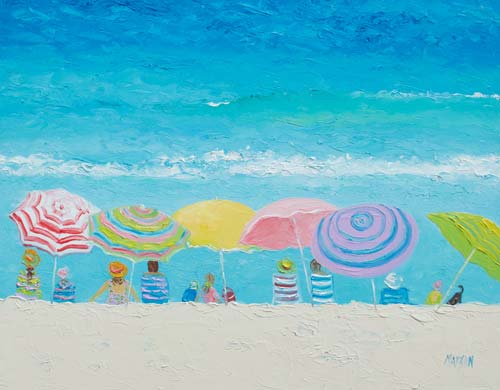 From the shoreline, to deep sea, to mythological oceanic creatures, Jan Matson captures it all in vibrant, textured paintings that will take you right to the beach!
Her Fine Art America Gallery features prints in a range of colors that will fit into just about any home decor scheme (and not just fit in, but shine!)
This Strawberry Grouper painting is one of CrowdInk's personal favorites. Jan has absolutely nailed the pout and the eye is so detailed.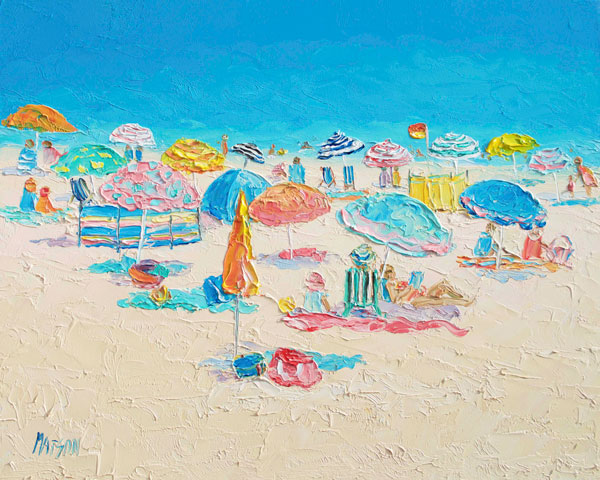 On the other end of the spectrum, the Crowded Beach Painting features a slightly more human population, popping with bright umbrellas Jan takes us back to childhoods spent laid out on the beach with family, friends, and not a school assignment in sight!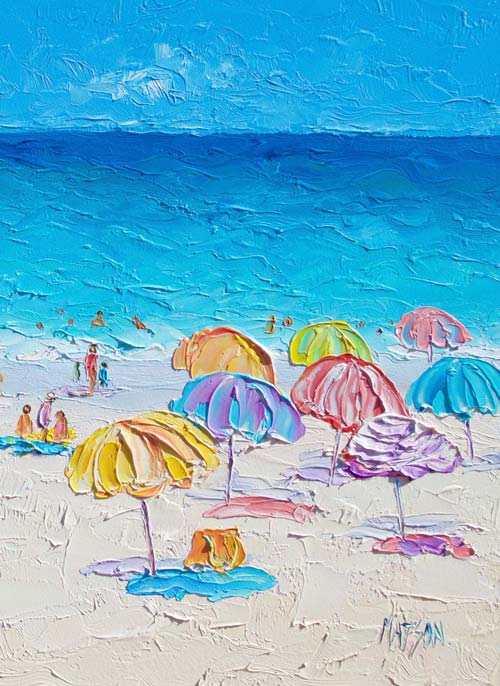 A similar theme, but with a gorgeous color gradiant, The First Day of Summer is an excellent choice for a kitchen or living room – anywhere guests are likely to spend a few moments reminiscing. A lazy cloud hangs out in the corner of the frame, just enough to separate sea and sky, but nowhere near foreboding enough to ruin the stunner of a day that Jan's beach-goers are enjoying.
Check out the immaculate detail on Matson's Painting of a Seahorse on Turquoise for a splash of whimsy. The perfect balance of realism and imagination, the seahorse looks ready to swim right off the canvas and into its next nautical adventure – or your dining room, depending on where you feature it!
Matson draws inspiration from her passion for the beach, bright and colorful umbrellas, and people enjoying themselves.
There are canvas prints, framed prints, posters, metal and acrylic prints available. Prices vary depending on the type of print and size.
These prints are printed and shipped within Australia, United States, UK, Europe, and Canada. Fine Art America guarantees to deliver a museum-quality masterpiece to your doorstep with a 30-day money-back guarantee.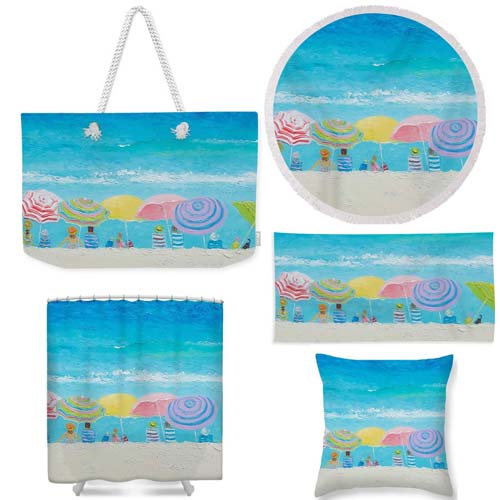 And if you just have to take her art with you, Matson doesn't just have prints, framed prints, and posters available! Don't miss her Color of Summer tote bag, towels, shower curtains, or throw pillows. This Artist of the Week isn't just to be enjoyed in the heat of beach weather, brighten up your home all-year long with Jan Matson's Coastal and Beach Art & Decor!
Check out her Etsy Store for the full collection! Jan's also got her collection on Pixels here.