CrowdInk had the chance to sit down with singer-songwriter Jake Fox of The Jake Fox Band to get to the root of what inspires his mellow music. Fox shares his love of surfing, takes us back to his musical childhood, and tells us what he hopes to accomplish with his band in the coming months.
CrowdInk: As a singer-songwriter, lyrics and melody are equally important to creating a beautiful song. What was your first passion? Music or songwriting?
Jake Fox: Well, I've always loved and been around music. I grew up in a pretty musical family. My dad played guitar and sang for years, and my sister plays the violin. Initially, I got into guitar when I was around 14 because it was a great way to get out of class!
It ended up being something I really enjoyed and loved to do. When I was 17, I switched schools and started listening to more acoustic music and really connected to the songwriting.
Artists like Jack Johnson and Ben Harper wrote music I could relate to at that time. It was around then I decided I wanted to start singing and from there I started writing my own songs. I wanted to make music that other people could relate to just like I had.
CI: What is your writing style like? Does the music simply come to you or do you try to match it to lyrics already in your head?
JF: Sometimes the music speaks to me, and most of the time the music will come first when I'm writing on guitar. Other times I'll think of a certain feeling and once I've got the initial thought, I can begin to write the lyrics.
Also, it doesn't happen often, but every once in a while I'll be out walking around and suddenly think of a melody and have to rush home to put it down so I don't forget it.
CI: You play as a solo act and with your self-titled band The Jake Fox Band, how do the two differ artistically?
JF: I think lots of people perceive my personal style a lot differently once they've seen me perform solo and then with the band. When people see me perform as a solo act, I'll talk calmly about my songs and really explain their meaning.
I'll start a set by telling the audience this song is about such and such, this is the story etc. It's all very mellow and the music has a surfer vibe. People come to these shows and think that my band has the same style, when actually they're very different.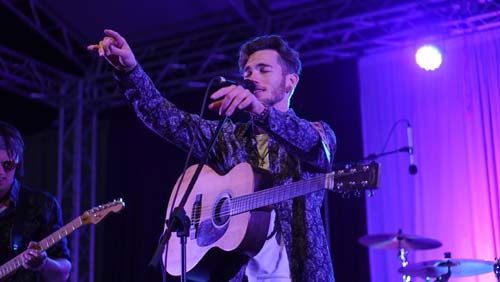 The music I play with the band has a much funkier feel. It's less about connecting with lyrics like my acoustic sets and more about everyone just enjoying the music and having a great time. We do a lot of reggae-influenced music and definitely have a more lively and fun demeanor to engage the audience.
The more fun we're having onstage the more fun they're going to have watching us.
CI: What do you hope to get across in your songwriting? What is the greater message of your songs?
JF: Well, we have a song called Good Things that I wrote about the state of the world today. It can be hard to think about all that's going on in the world right now and not get beat down, so this song was about remembering the good things.
To remind everyone that if they live well the good things in life will come naturally. My music is about things I connect to, and hopefully people will relate to that.
CI: What kind of gigs do you normally play? Do you have a favorite?
JF: The shows I play range from 45-minute sets to full-on 3-hour shows. I love the shorter sets, because they're really fun and I get to completely show off who I am as an artist.
The longer ones are great too. I usually play about half my own music and half covers. They're long, but fun.
CI: How did your band come together? Why not just continue as a solo act?
JF: I've known all the band members throughout our time together at the Queensland Conservatorium of Music. We were all friends who jammed together or did gigs together and all of them are featured on my first album, Patience.
It was always more of a favor like, "hey could you help me out and play bass on this track?" So when we graduated it just made sense to form a group. It's also a chance to explore some other genres like reggae and funk or blues.
CI: What does a typical rehearsal look like for you guys? How often do you get together?
JF: Elliott and Niall, our lead guitarist and bassist live together so we usually head over there. We aim for once a week, but all the member members – Shooty: Drums, Elliot: Lead guitar, Niall: Bass, Rebecca: Flute – are professional musicians playing with several other bands, so if we don't get together it's not the end of the world. It's chill; we understand.
Usually we just run through some stuff and really just have some fun with it. Swapping guitars and playing around. Our bassist can play drums and we just sort of change around and jam along.
CI: How did you guys settle on a band name? What was behind it?
JF: Well, we had some ridiculous conversations about what to name it. Like Jake Fox and the Trippers or Jake Fox and the Cubs. In the end, since I'm the main singer-songwriter, it just made sense to leave it as The Jake Fox Band.
We liked that it sounded clean and professional like Dave Matthews Band or John Butler Trio.
CI: Besides the work of artists you mentioned like Ben Harper, what else inspires your music?
JF: Well I grew up on an island on the Gold Coast, and surfing has always been huge for me. I wrote In the Water about that and I think it sort of defines the feeling of the album.
It's about just losing the routine and letting go of everything you need to do. The seriousness goes and it's just you and what you need to accomplish.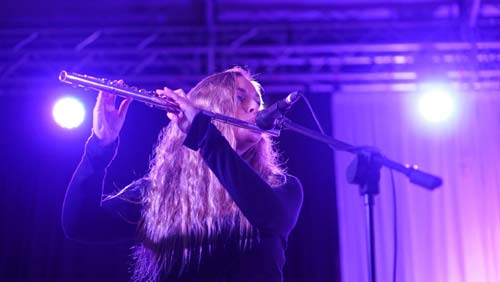 CI: Of the two albums you have out now, Patience and Free Spirit, what do you think is the biggest difference? Did you learn anything in the time it took to make the more recent Free Spirit?
JF: Yeah absolutely. Patience was essentially a collection of songs I needed to get out so people could hear the kind of music I was making. It was a time when I was doing a lot by myself and sort of rushing to complete the full album.
Attending the Queensland Conservatorium of Music was a real learning curve for me. Free Spirit became a project rather than a process and was more of a 'hey let's get this right,' mentality. I took more time with each aspect especially with the structure of each song and deciding what to keep and what to change.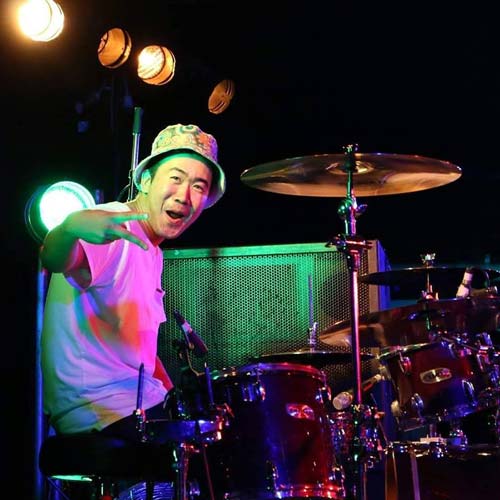 You can definitely hear the difference on Free Spirit. There are a lot more harmonies and guitar solos. It's more involved.
CI: What do fans have to look forward to in regards to upcoming gigs and new music?
JF: We're preparing to start releasing some new music in the new few months – some electronic stuff also which is new for us. I'm going to continue with my acoustic solo work as well and then we're playing a Gold Coast show in August which we're excited about. Lots of cool, exciting things coming up for sure.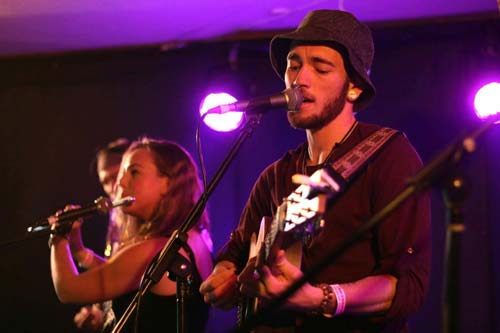 Check out Jake Fox and add him to your Chill Playlist right now. Go on. Why are you still here?