We've all been there, it's Saturday night, and you're sitting on the couch with friends or family having the dreaded 'where should we eat' conversation.
For any Australian who has traveled to Vietnam and fallen in love with the incredible cuisine and have a hunger for more, any of you lucky enough to live in NSW, I Love Pho, has answered your prayers with its delicious and truly authentic Vietnamese dishes.
You can't write up a top ten list of 'it' food these days without including pho, and Emma Nguyen, owner of I Love Pho is on a mission to bring the original recipes of her home country to Australia.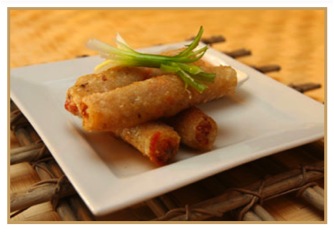 Frustrated with the lack of authenticity in Vietnamese cuisine in her area, Nguyen left her accounting job with the dream of creating a new career path where she could help people and help them she did!
While other Pho places have westernized their dishes to cater to Australian palates and preferences, Emma has made certain to remain true to the essence of her culture by not skimping on any spices or taking any shortcuts.
Pho is an intricate soup, made with a laundry list of ingredients that takes precision and practice to master, and Emma has made sure anyone lucky enough to take a seat in her place is served up a steaming broth of genuine greatness. Pho can trace its roots back to Hanoi in the North and I Love Pho serves this original recipe. After a century of Pho, there are many different versions but I Love Pho serves the original Hanoi style soup!
I Love Pho's delectable dishes teach people about the history and and culture of Vietnam with each bite. Owner Emma firmly believes everyone who is brave enough to eat a new cuisine deserves to try a truthful version, and has worked hard to preserve the original recipes and ingredients someone would find if they traveled overseas!
Not only do the first-time Australian customers give it two-thumbs up, but native Vietnamese diners and Vietnamese Australians have given I Love Pho their seal of approval. As one delighted customer raved, "It feels like the owners are bringing Vietnam back to Oz!"
Emma is happy to be able to provide a place Vietnamese visitors and residents can eat and feel appreciative to find a place serving food truly representing their culture.
Another thing Nguyen is proud to share with her customers is the sometimes overlooked – and awesome! – fact that Vietnamese food is super healthy.
The majority of I Love Pho dishes are gluten free due to use of rice noodles, and while other Asian favorites have been made famous by their sugary, sweet and fried foods, Vietnamese food relies heavily on fresh herbs and vegetables to create each spectacular dish.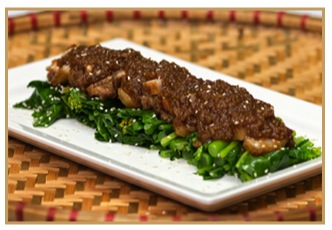 Menu standouts like Fresh Rolls and Vermicelli Salad, are a great alternative to fast food takeout – and won't ruin your diet! I Love Pho is sure to use freshest spices and vegetables in both, and you can taste the difference with each bite!
With several unique and lesser known Vietnamese dishes, I Love Pho is where any foodie worth their salt should sit down next.
Beyond the mouth-watering meals here, owner Emma Nguyen is committed to using her savory success to give back to her community. Part of the proceeds earned from food sales each y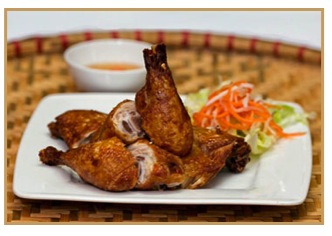 ear are donated to charities in Vietnam to help fund education and schooling programs for local children to help them achieve their dreams. For all those enraptured by Vietnamese culture, each bowl of pho your order means you are helping to create a more promising future for children. Emma has partnered with the Foundations Sống với Đam Mê (Live with Passion) to give back.
So, next time you're looking for something pho-nomenal to eat, pop into I Love Pho for an authentic taste of home cooked Vietnamese deliciousness.
Open 7 days a week 11:00AM-10:00PM, I Love Pho is located at 47 Willoughby Rd, Crows Nest NSW 2065. Delivery and catering services also available!
Crows Nest
(02) 8065 1129 or 0413 052 384
ilovepho.crowsnest@gmail.com
Monday thru Sunday: 11AM – 10PM
North Sydney
(02) 8065 6227 or 0413 052 384
ilovepho.crowsnest@gmail.com
Monday thru Friday: 11AM – 3PM