The rapper-turned- designer is lined up to present his Yeezy Season 5 range at Pier 59 Studios on Wednesday 15 th February during New York Fashion Week.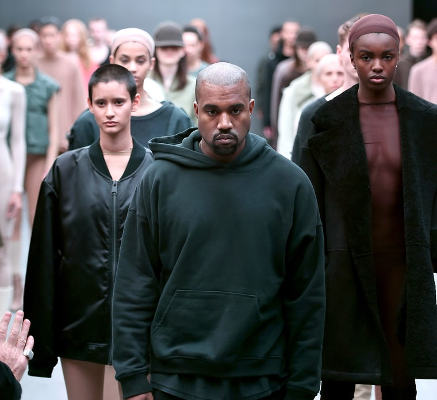 An insider has told US Magazine family members Kim Kardashian-West, Kris Jenner, Khloe Kardashian, and Kendall and Kylie Jenner will also attend the show.
Kylie Jenner who previously modelled for Kanye's Yeezy line upon its creation, has distanced herself from the Adidas-based brand due to a contract she has with competitor Puma.
Known for combining fashion and music at his shows – does anybody else remember when Kanye premiered his album 'The Life of Pablo' during the Yeezy Season 3 runway – we can't help but wonder if Mr West plans to drop more than just his latest clothing collection come February.
Only last November Kanye was hospitalised for extreme exhaustion so we hope he's been taking it slow. The gun-point robbery his wife Kim faced in
Paris has been another recent stressor to the West clan, with both Kim and Kanye keeping a low profile on social media ever since.
Hopefully the Yeezy design process has been a creative outlet for the much- loved rapper. We can't wait to see what cult-items he has us all obsessing over soon!