If the winter blues need lifting, it's time to heat things up at the Hepburn Bathhouse & Spa. With numerous Spa packages and bathing experiences to choose from, there is an invigorating moment awaiting you. Whether you want to escape the bustling Melbourne City for the day or are in need of a romantic getaway with your loved one, we can guarantee you will leave Hepburn feeling relaxed and rejuvenated.
Unique Spa Experiences
Hepburn Bathhouse and Spa offers many different spa experiences, each featuring multiple unique services to meet your body and mind's desires. Satisfy your body's cravings with therapeutic water treatments, massages, steam rituals & therapies, mineral baths and more. Treating yourself is more than just spa services, but also surrounding yourself in a home away from home.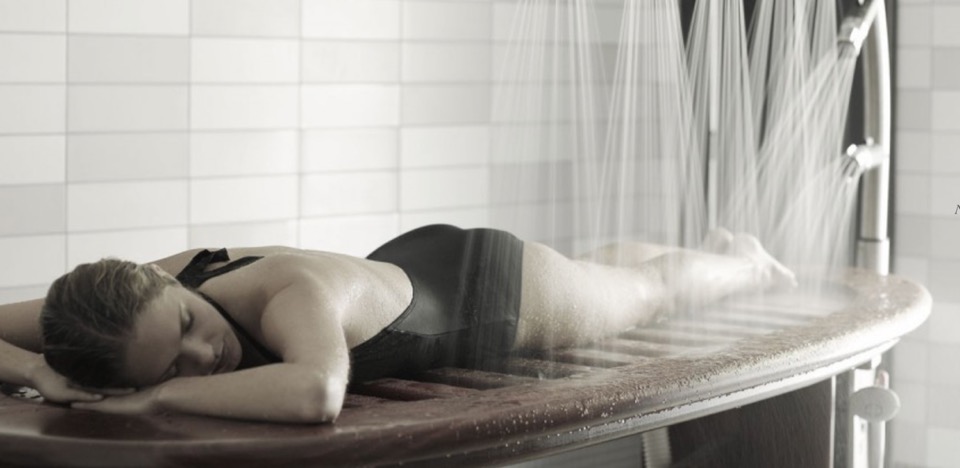 Each villa at Hepburn Bathhouse & Spa includes a marble spa bath and shower, full kitchen, ireplace and enriching green balcony views. You will dream of your short stay at Hepburn turning into your forever home. With the comforts of warm light flooding through the windows, you will never feel the same sense of relaxation elsewhere.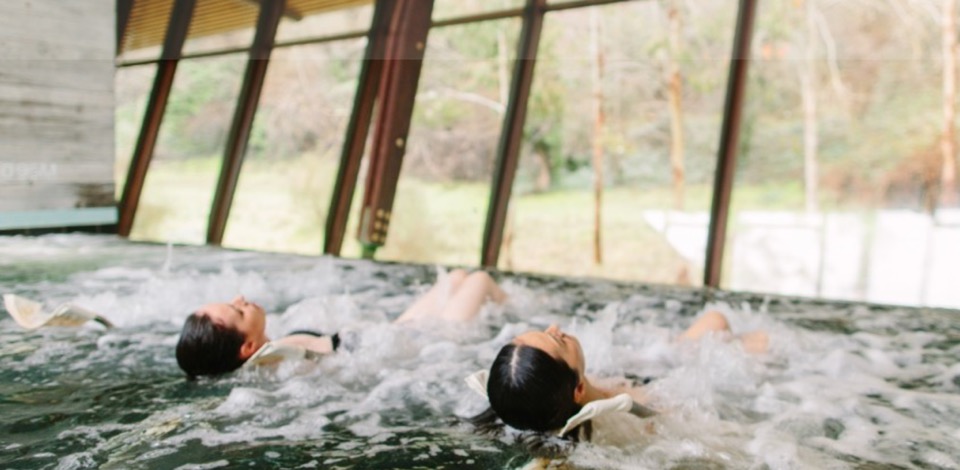 The Full Treatment
Start your visit with a pleasurable wellness massage or a revitalizing facial with a back, neck and shoulder massage. After 90 minutes of body love, continue your escape with a private mineral bath alongside your partner. Infused with Celtic, Himalayan and Epsom mineral salts, the water will refresh your skin and soul. Spend the rest of your stay indulging in regional tasting platter and local wine.
Hepburn Spa Retreatand Hepburn Springs Escape
If you're craving a longer, more lavish stay, spend a night in the Hepburn Springs Escapevilla. Upon arrival, you and your partner will be gifted roses, sparkling wine and sweet treats platter. Let the pampering begin with a Private Moroccan Milk Bath, in Australian kaolin clay.
After immersing your body in warm hints of coffee, cinnamon and nutmeg, enjoy a scalp massage to ease your mind. You and your partner will also have access to the Hepburn Spa Bathhouse during your stay, to fulfil every relaxation fantasy you have ever had.
The Verdict
Clear your mind, body and soul at Hepburn Bathhouse & Spa this month. A winter escape has never been this easy and close to home. Just a short drive from Melbourne, stop thinking about slipping away from reality and do it now. For just a few shorts hours, or even a few days, let Hepburn Bathhouse & Spa welcome you to paradise.