With the holiday season among us, you'll already be in the process of planning your time off. So, whether you are making plans with friends or family, how about keeping a day free to travel a little out of Melbourne and enjoy the quaint delights of the farm life?
Sunny Ridge Farm is a fruit farm known for its quality strawberries. A family owned, family run business with roots as far back as 1964, Sunny Ridge prides itself in supplying delicious berries to its customers, and boasts a wide range of local products that'll have your mouth watering.
The Sunny Ridge family chose to embrace a strawberry-focused service when they found that they needed a reliable fruit that wasn't going to take years to grow. Since then, this quick decision has lead them to becoming famous for their strawberries, and while they sell and other produce other produce and fruits, their strawberry roots are what they take pride in, with jams, spreads and wines of the crowd favourite being regularly made and distributed. November boasts peak strawberry season, so now is the perfect time to take a trip down to the popular farm and get yourself a fruity treat.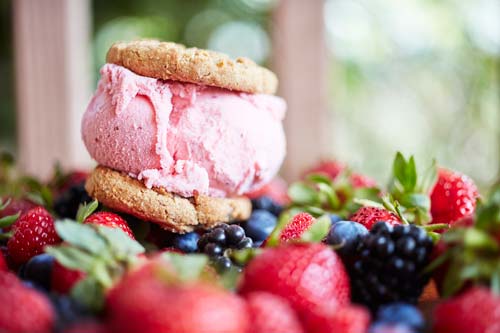 Just over an hour drive out of Melbourne, Sunny Ridge Farm is home to their popular U-Pick, which allows customers to pick their own strawberries, a retail shop, which contains homemade berry goods such as jams and sweets, as well as other locally grown produce, and their family run cellar that supplies and makes sparkling fruit wines and ciders.
Strawberries will always be a crowd pleaser. You can't go wrong with a fresh batch of berries, but you can always go better. Sunny Ridge Farm have spent years creating quality fruit, and making amazing goods with it. They strive to give you the best produce available and create the best experience possible for visitors of the farm.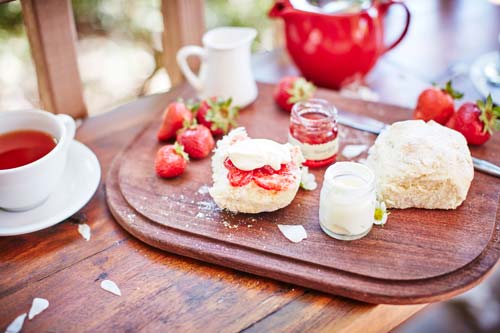 It's very easy to find yourself making a day at Sunny Ridge. With fun for kids and adults alike, it's the perfect trip for those touring through Melbourne, or even a great way for locals to escape the hustle and bustle of central Melbourne and enjoy some peace and tranquillity.
In the morning, travel your way through regional Victoria and enjoy passing the unique rural sights surrounding you. Reach Sunny Ridge Farm and start by purchasing a punnet to fill with your own perfectly chosen strawberries. Once you've filled your punnet, make your way to the Sunny Ridge shop to indulge in some berry treats, and buy yourself some jam, sweets or even a recipe book as memorabilia. Finish off by visiting the Rebello Wines cellar, and try out some Cheeky Rascal cider or sparkling fruit wine. At the end of the day, make your back to metropolitan Melbourne to recuperate from a fruit-filled country trip. You can even take even more advantage of it by picking up some easy holiday gifts for your loved ones.
While it is only an hour's drive out from Melbourne, not all of you will be able to make it during this strawberry season. If you can't get the time off these holidays to visit, Sunny Ridge farm also stocks their strawberries at Melbourne and Sydney markets, as well as their premium and cheaper range of strawberries being stocked in general supermarkets. They also have an online shop, so you can purchase any of the Sunny Ridge treats you've been eying off with ease.
Sunny Ridge is your go to for berries. Not only are you supporting local produce, but you're also helping yourself to be a winning host or guest by supplying a family favourite for the holidays. Grab a bunch of berries, stock up on some wines and jams, and have your pantry all ready for the holiday festivities.
Check out Sunny Ridge here: http://www.sunnyridge.com.au