This old European-style teahouse has everything you've ever wanted, and much more.
Melbourne can be a bit repetitive sometimes. Yes there are new cafes, clubs and restaurants opening constantly, but do they really bring anything new to the table? Amongst Johnston Street's grey façade, there is a hidden gem that will take you away from the blandness. Here you can escape to a different world and pretend to be fancy while being served extraordinary food from topless waiters, whilst being entertained by burlesque dancers.
"Màmor" means ecstasy in Hungarian and no other name would do Mámor Chocolates and High Tea justice. With interiors that make you feel like you're in the early 1900s, they've managed to present a fabulous teahouse with thought put into even the tiniest of details. It's just the perfect amount of over-the-top. And it doesn't matter what the occasion is — you name it, they do it!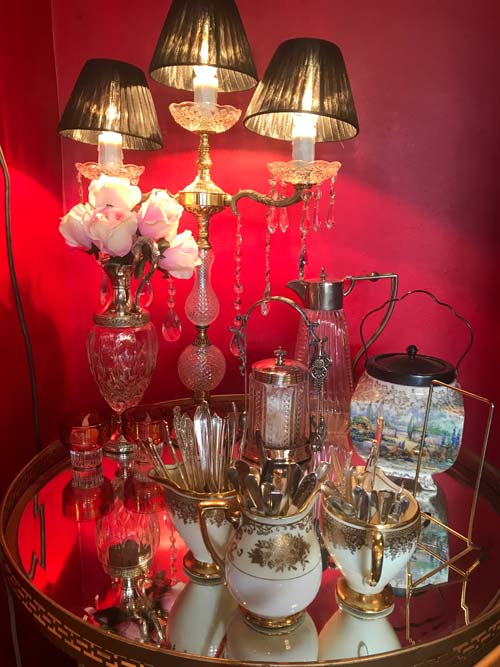 High Tea
This is a staple of Mámor and if you want the full experience, the Full Indulgent High Tea is worth every cent you pay. It consists of 3 courses: Savone, Devonshire Tea and Dessert, with an additional glass of sparkling wine and as much tea and coffee as you can drink. Trust me, you wouldn't want to wear your skinny jeans to this one!
Evening soirée
If you're a bigger group, or wish to do a private function, why not try something a little different, whilst surrounded by glamourous interiors from another era. Mámor Chocolates will bring the goods with canapés, desserts and drinks to keep you satisfied for hours on end.
Tarot reading
For those feeling a little lost, this is the perfect way to receive a little guidance whilst indulging in mouthwatering treats. They have both an experienced tarot and psychic reader on hand, that can help you get through whatever worries you might have going on.
Tea Leaf reading
Find out what your future holds from the bottom of your teacup! Tasseography, also known as tealeaf reading, is a fortune-telling method where patterns in tea leaves are interpreted. Annie, Mámor's tealeaf reader, will start with a 10 minute tutorial about the history of the art and then proceed to read your group's cups.
Life drawing
What better way to learn how to draw than to recreate the complex human body on the page, especially if you can do it with a glass of bubbly in your hand and sweets on the table. Mámor does interactive life drawing classes where they provide all the materials. Fun, games and prizes are also included!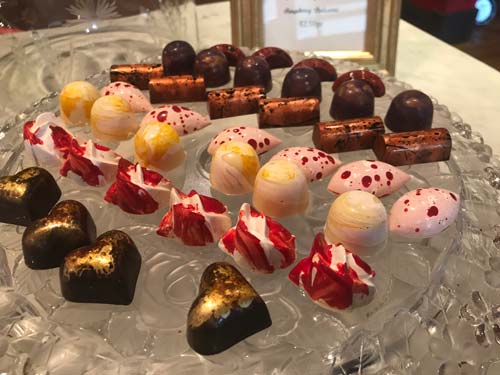 Burlesque
The old art of burlesque is the O.G. striptease. If you've ever seen Dita Von Teese perform, you know how amazingly confident and sexy she looks. Mámor is the perfect place to go if you either want to learn a few of these tricks yourself, or enjoy your desserts while being entertained by the dancers.
Topless waiter
This is just an added bonus to your indulgent experience. If you're already treating yourself to a day or evening out with great food, desserts and drinks, why not top it all off with a handsome, topless gentleman to keep your glasses full and your stomach satisfied.
Head over to Mámor's website or Instagram to check out what else they can do to satisfy your sugar cravings.