'20s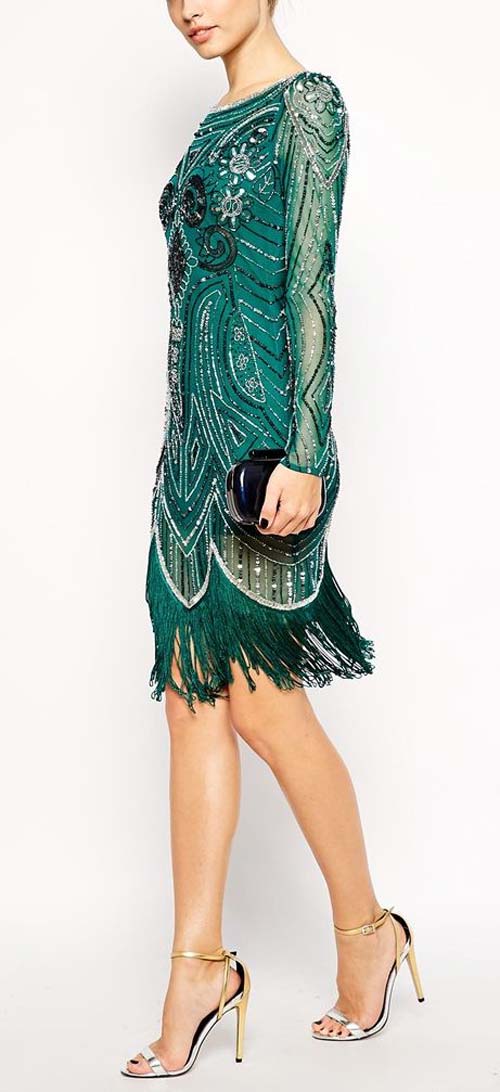 Nothing speaks to the outrageous nightlife of flapper girls quite like glitz and glam. Spice up your Saturday night out with a bedazzled number that will light up the dance floor. A swingy silhouette and knee length hemline will stay true to the '20s, the bright teal hue of this dress adds a modern flair.
'50s
For a dinner out on the town, skip the plunging neckline and opt for a cute little tailored number. A tight high-neck bodice adds elegance, while the full flouncy skirt still lets you show a bit of leg. Try a shimmery satin in a bright color, paired with cute patent leather pumps.
'60s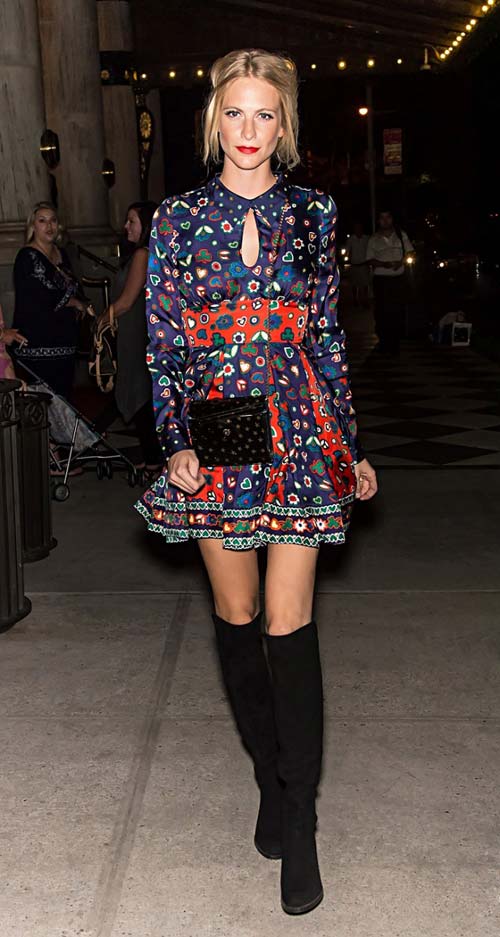 Prints, print and more prints. The '60s were a time color and pattern came to life in the form of clothing, so use this to your fashion-forward advantage – mixing prints are in again! A multi-print dress saves you some of the work, but feel free to create your own mismatched ensemble with a large polka-dot skirt paired with a mini floral print blouse. Finish with thigh-high suede boots and you're groovy baby!
'70s
Rompers may be all the rage right now, but the '70s were the true era of the full body pantsuit. If that isn't your style, try and floor length polka dot dress paired with caramel colored boots to rock the true hippie-vibe.
'80s
The '80s were a weird time period were dressing, excuse my bluntness, well 'trashy' was sort of the look. Think metallic eyeshadow and white leather pointed boots. A little bit go-go dancer, a little bit street walker, but somehow it's making a comeback. For a night out dancing, throw on an all white ensemble and tease your hair till it touches the sky.
'90s
Everyone knows the '60s and '70s were when teenagers went wild with their clothing choices, but the '90s were an era where dressing like you were in highschool was all the rage. Teens ruled the fashion scene, and Baby Spice was the envy of every young girls closet. Throw on a denim dress, combat boots and a choker and make every 'Spice' proud.
'00s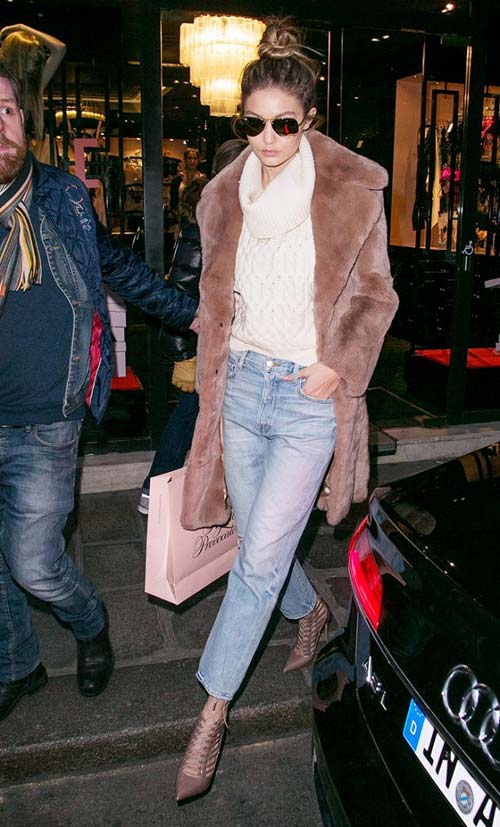 Baby blues, baby pink, fur, metallic. Again, the '00s were a bit of a mess. But with the neutral tone comeback of 2016, use it as an opportunity to add in some early aught pizazz. Tinted aviators and a light pink coat due just the trick. Carrie Bradshaw would be proud.
'10s
Unless you've been living under a fashion rock, you know that shirts with built-in chokers are ALL. THE. RAGE. And surprisingly, they are flattering on most everyone. Pair with a loose-fit cut boyfriend jean and beige lace-up stilettos, and you're ready for any weekend-night occasion. Remember, basic is back – in a good way.