Dreamlife Photos & Video is capturing the hearts of couples worldwide as the premiere go-to place to document the most magical day of their lives.
What began as a humble passion project using a garage as a studio, has blossomed into an international, award winning business dedicated to providing clients with the utmost in wedding photography, cinematography and customer service.
Voted by actual brides and grooms around as one of the top ten wedding photography businesses in Australia, this is a company where anyone about to walk to down the aisle needs to stop first.
One of the first companies to combine still-photos with cinematic reels, Dreamlife now has several studios, including a downtown Manhattan office.
The global business prides itself on featuring couples from a multitude of diverse backgrounds and having the incredible opportunity to travel abroad with couples to overseas destinations.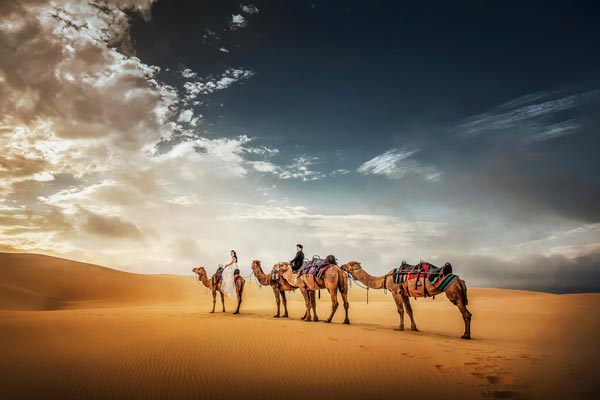 Lebanese, Italian, Indian, Vietnamese, and the list goes on and on. Dreamlife is dedicated to capturing each special day, so that it showcases the beautiful culture of every wedding.
Andy Song [one of the co-founders of the business], spoke with CrowdInk about some of the most memorable shoots Dreamlife had the pleasure to work.
A bouncy castle at a five star hotel stuck out as one of the more quirky, and unique days they photographed. The cheeky couple 'rebelled' against the grand, and classic backdrop of their location and kept the festivities low key with mini mince-meat pies and sausage rolls for an unforgettable day.
Andy also reminisced on a day when a lovely couple tying the knot at a Queensland winery were greeted with grey skies and a downpour the morning of their big day. However, Dreamlife took every bride's nightmare and turned it into a wistful and romantic shoot that provided the couple with an album of photos with a special twist not every wedding gets. Using umbrellas and other fun props, Dreamlife turned the thunderstorm into a gorgeous backdrop.
Traveling for weddings is also another bonus of Dreamlife's commitment to its couples. Andy spoke of the honour of being invited to partake in a lavish wedding in Sri Lanka, something he noted they don't see every day. Dreamlife has also travelled to many Pacific Island weddings, such as Fiji, so no matter how exotic your destination might be, you will always have the memories to take home.
After more than a decade of business, Dreamlife has discovered that simply taking quality photos isn't enough to stand out, but what makes them special is the trusting bond they create with soon-to-be couples as the big day approaches.
Before every wedding, brides and grooms sit down with Dreamlife to help explain their vision and collaborate on a photography and cinematography style to capture the essence of their love.
Every step of the way couples can offer their input which influences the way that their final products are put together, that also includes picking out their favourite songs for the cinematic reels. While other studios may have a short list of a few pre-approved songs, Dreamlife has the privilege of providing clients with thousands of commercial song choices. With the rights to a huge selection of popular music, couples have no limits picking a song to match their memorable day.
After collecting quite an impressive array of awards, Dreamlife is at the forefront of wedding photography and cinematography not only in Australia, but around the world.
And though they aren't allowed to tell us who, Dreamlife has been lucky enough to join more than a few celebrities for their walk down the aisle.
Couples hoping to look back on gorgeous photos of their most beloved day, should look no further than Dreamlife Photos & Video to capture their beautiful event.