In this time, he worked not with inmates, but with hundreds of prison officers, who shared confronting stories of their day-to-day workplace experiences. They described how they were left to pick up the pieces after recurring traumatic incidents. Some became hardened to the trauma, others were broken by it. All were left psychologically and physically scarred.
Perham realised he was dealing with professionals expected to run toward unpredictably dangerous situations, but who remain marginalised and unsung – our hidden front-line responders.
In his new book Code Blue: Prison Officer in Danger, Perham documents stories from the prison officers who walk the perilous line needed to keep our prisons operating. Through these conversations, he argues the need for better backup, post-trauma support and community acknowledgement for what these men and women must undertake on our behalf.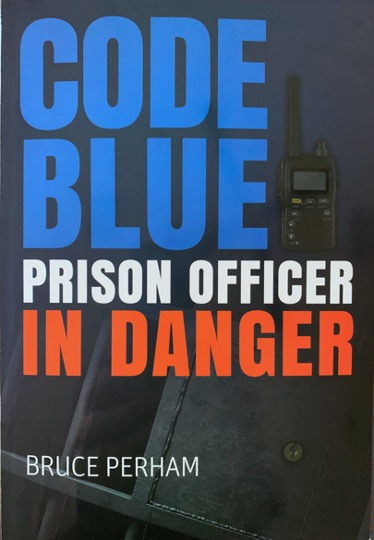 ABOUT AUTHOR BRUCE PERHAM
Born in Melbourne, Australia, Bruce Perham is a social worker, family therapist and author of the new book Code Blue: Prison Officer in Danger. Bruce has worked in private practice since 2008, and now specialises in working with correction officers and first responders, their occupational exposure to trauma events and its short- and long-term psychological impact. 
Code Blue: Prison Officer in Danger is available at letstalkdifferently.com.au/product/code-blue-by-bruce-perham/ RRP $28.50