"I believe that art is an integral component in Interior Design. When I design a space, I choose the artwork first and work around that. I feel that a piece such as 'Beach Break' by artist Treena Seymour fits perfectly within the Hamptons design aesthetic and evokes emotions of carefree days spent by the ocean."

-Donna Spozetta of hamptons style
Summer may be coming to a close but that doesn't mean you have to say goodbye to the beach until the weather warms up again. Bring the seaside to you with Hamptons style décor, inspired by the luxurious beachside retreats of the rich and famous in The Hamptons, Long Island.
Hamptons style décor is all about oozing a refined yet relaxed atmosphere, made up of a lot of timber floors, neutral and beachy colours, and plenty of natural light. It's no wonder that no matter how far you are from The Hamptons (or the seaside in general!) this is a décor trend that is going to around.
If you are looking to bring a bit of The Hamptons to your house, finding art that fits the style is the perfect place to start. The artwork you hang when decorating in this style is all about bringing the outside in, with works like Evening Tide, Gold Coast by Lucinda Leveille and Incoming Tide by Lara Accarias giving you an ocean view even if you're a long way from the water.
If you're really looking to bring memories of summer into your house, go for a piece like Aqua (Summer time fun) by Naomi Veitch, which brings all the best bits of time in the pool and none of the wet floors.
For an Australian spin on the Hamptons style, bring a bit of the coastal wildlife into your art, too. We're lucky to have such a wide array of beautiful birds that populate our country's coastline, so it only makes sense to include their bold plumage in the work we display when we're looking to bring the beach into our homes.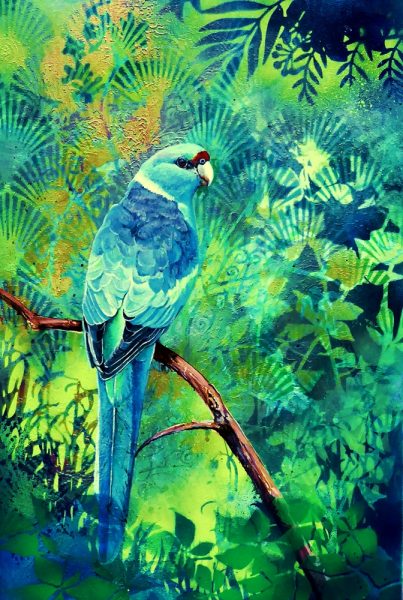 The best pieces to use to stay true to the Hamptons style keep in line with beachy colours, like blues and greens – go for paintings like Black & Blue, Secluded Glade, and Security Envelope Wren, which all use the best of beachy colours while showing off what our country's wildlife has to offer.
Since colour plays such an important part in Hamptons style décor, you can also work with paintings that make the most of blues, greens, and neutral tones to complement other features of the style, such as the timber floors and natural light.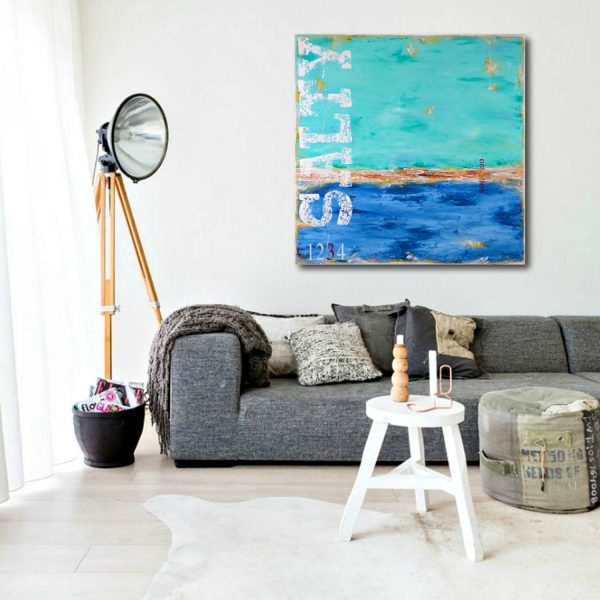 Sea Salt Blue, Undercurrent, and Nature Series #9 all make the most of the colour palette, working as chic additions to any Hampton style home.
Art Lovers Australia has a wide array of paintings perfect for curating the Hamptons style in your own home and adding beachside chic to your walls.