B Corporation certification recognises purpose-driven businesses that run with the highest level of transparency and accountability, and are committed to improving social and environmental conditions for all.
Founder of Biome Eco Stores, Tracey Bailey, said she is proud to pass the rigorous assessment and join the ranks of world changing brands.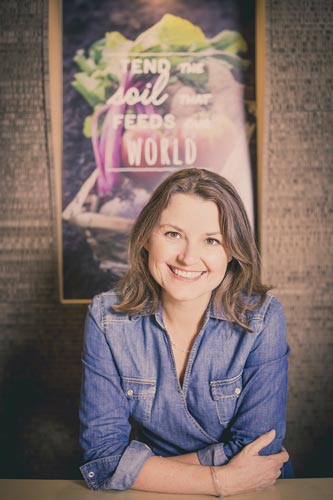 "It shows how businesses can operate sustainably and change the world for the better," she said.
"Since launching 14 years ago, we have relentlessly built a sustainable and transparent business that supports employees, suppliers, community and the environment.
"Our business protects the environment via an ethical and innovative retail business model that empowers customers to make a difference to themselves and the planet through education, and by providing an extensive range of thoroughly-evaluated environmentally- and socially-responsible products."
The rigorous assessment conducted by B Lab, a non-profit organisation, reviews a company's governance, transparency, environmental and social impact and certifies businesses on their ability to create value for all stakeholders, not only shareholders.
Ms Bailey said certified B Corporations have one shared vision – to create a global movement using the power of business to drive positive change.
"They are driven by the value they add to the wider community, not profits, and operate at a higher social and environmental level, considering business impacts and being responsible for them," she said.
Listed alongside renowned Australian brands including KeepCup and Tom Organics, Biome joins 173 certified Australian businesses, and 2,064 certified B Corporations from 50 countries.
For more information about Biome Eco Stores visit www.biome.com.au.