Parody, irony and good humour. These are the primary components of Blak Douglas art.
Born and bred in New South Wales, Blak Douglas is an Aboriginal, mixed race artist who memorializes his Indigenous roots through his artistic expression. Frequently paying homage to the Aboriginal dot technique traditionally incorporated by Aboriginal artists, and the iconic formations of the Australian landscape, Blak's work delivers a vibrant retrospect of our rich historical legacy.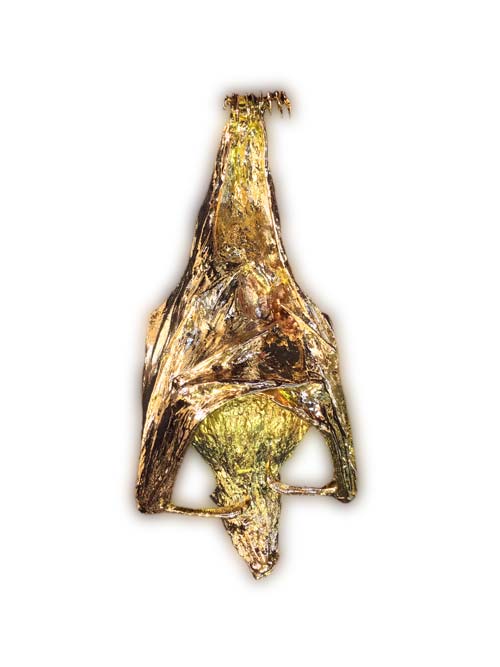 Blak Douglas began his professionally working life as a graphic designer, upon receiving a BA from the University of Western Sydney. An encounter with indigenous artist and Stolen Generation member Kevin Butler led to an awe-inspiring realisation that there was incredible work to be created inside the painter's studio, as opposed to what he was presently constructing with a mouse and a Mac. Beginning only with the seeds of inspiration, Blak cultivated his craft, style and technique, learning only from himself, over the next ten years. He acknowledges, though it's undisputed his style is uniquely original, he has, at intervals, been stimulated by leading pop-art figure Andy Warhol and acclaimed Australian artist Jeffrey Smart.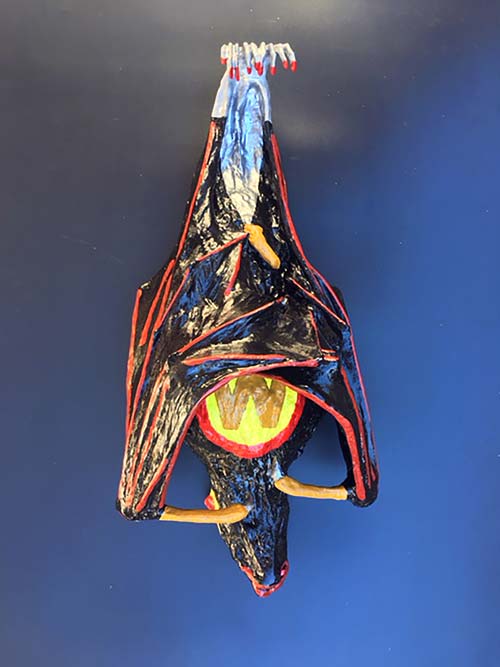 For a period of time, Blak produced a satirical body of work one may refer to as the cloud era. These pieces explore a murky, turbulent time in Australian history, via humourous observation and strong political overtones. The reoccurring clouds are metaphoric – as the clouds roll in and out above us, so do our governmental figureheads and their implemented policies. These pieces couple clever imagery with bold honesty.
More recently, in 2015, Blak competed in the prestigious Archibald Prize portraiture competition. His graciously constructed, visionary portrait of Aboriginal personality and elder Uncle Max Eulo, entitled Smoke And Mirrors, secured him a place in the finals, additionally scoring well in the people's choice category.
Now Blak Douglas is participating in a new exhibit, in conjunction with three Sydney-based artists, entitled Something Else Is Alive: Sydney And The Animal Instinct. This exhibition intriguingly explores animalia in suburbia and the associated lifestyle adaptations animals forcibly endure within a less natural, highly industrialised setting. For his contribution, Blak will feature his new series Hung Out To Fry. The series was immortalised following Blak's discovery of a recently deceased fruit bat lying flat on a road in Redfern, cleanly exterminated by the power lines above. Blak approached a local leading mould maker to carefully construct a series of casts: some painted, others plated in nickel and others in gold. The series makes a sound statement regarding the often-fatal ends met by vital eco-creatures, in their attempts to survive human environmental interference. Something Else Is Alive opened August 17th and runs until February 2018 at Customs House in Circular Quay.
Additionally, Blak has some exciting projects occurring shortly in September. Audiences will have the opportunity to view a comprehensive collection of his work at Australasian international art fair Sydney Contemporary. For the duration of the fair's run, held between 7th – 10th September, Blak's work will be featured at Carriageworks, the most immense multi-arts centre in Australia, located in inner city Eveleigh, Sydney. Furthermore, Blak will be hosting a series of workshops at Workshop House in Redfern. Commencing September 23rd, the Pain In The Arts adult workshops will explore the production of art through Aboriginal influence and culture, whilst simultaneously breaking down Indigenous stereotypes.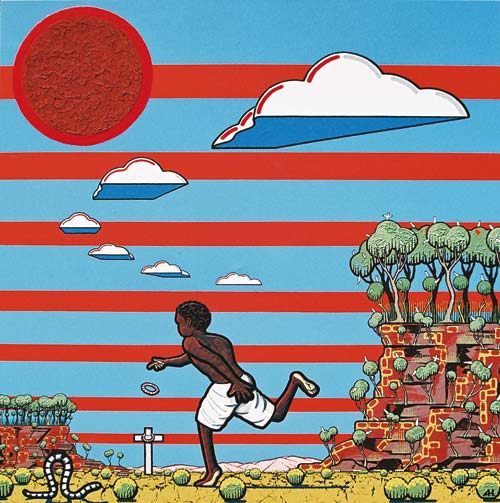 To view more of Blak Douglas' work, visit his website and be sure to follow him via Facebook and Instagram.