Simon Spain's folio works is bubbling with bright colours and fascinating shapes, but it's not just his work that makes Simon such a fantastic artist. His experiences working in the community, creating immersive projects and engaging everyone in art from even the early years of childhood is what we love about him.
Simon, like many, was always inspired to become an artist. And despite coming from a family that wasn't particularly invested in art, he knew that he would create a career out of the industry.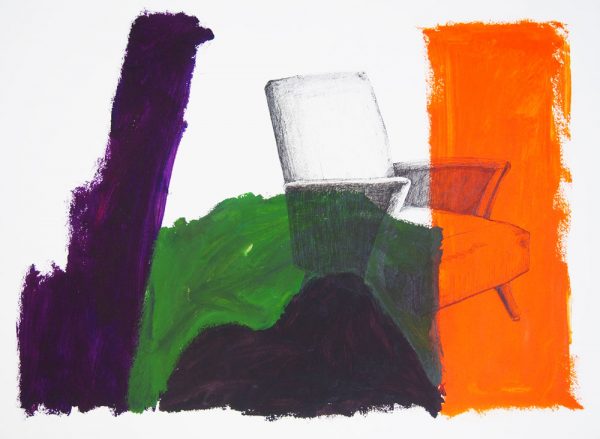 Simon's array of experiences includes the well-known ArtPlay project. This Melbourne-based program gives children of all ages an opportunity to get involved in creating and being surrounded by art. Workshops, events and exhibits take place yearly, inviting families to get their children involved in the creative community.
But among ArtPlay, dozens of exhibits and plenty of residencies around Australia and the globe, Simon today is working on a PHD and, his latest project, All That We Are. This project, located in Tasmania and co-founded by his wife, Victoria Ryle, invites artists and the local community to take part in creating collaborative art and starting a holistic approach to creativity.
Throughout his artistic career, Simon's main drive is inspiring children and families to get involved in art. Simon believes there is a gap in high quality art for children and teenagers, and believes that this needs to change. He believes that immersing children in art is just as important for children as it is adults.
While Simon still believes there is a huge gap in high quality art for children, he endeavours to fill this gap and inspire individuals through creation.
It seems Simon's portfolio is endless, and each experience is as exciting as the other. But one of his most recent exciting experiences was a program called Drawing Books, which he partook in 2014. The residency program with the Korean Arts and Education Services (KACES) gave him the opportunity to work with schools and a number of other inspiring artists, and is just one of the many ways he has helped children become a part of the art world.
Simon currently resides in Tasmania, where he has a studio and a rich community and space to inspire him. After living in big cities, the relocation to the small island has been a huge release, giving Simon that well needed time to reconnect with art.
Simon experiments with mixed-media, but his favourite by far has always been print making. With each print creating a unique and magical experience, Simon's love for print is clear through the many pieces he has created and sold.
And while he thrives on his solo work, Simon also believes in the importance and beauty of collaborative art. His current project, All That We Are in Physical Form, focuses on getting participants to create their own figures out of fallen branches. The figures are joined together hand-to-hand and are unable to stand independently.
This artwork exemplifies All That We Are's motive; to join a community together though art and creation.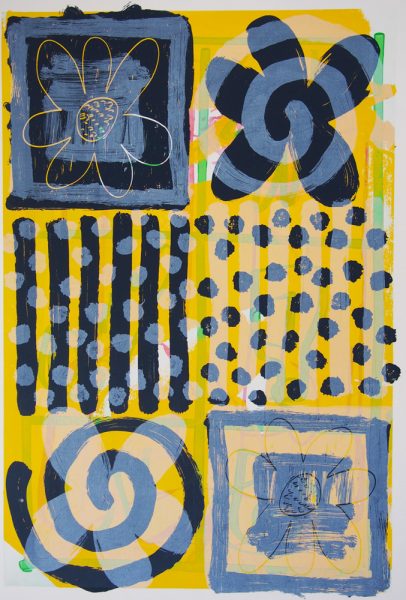 While this only touches the surface of Simon's experience in the art world, it give you a glimpse into the life of such a creative individual. You can keep up with many of Simon's exciting projects by following All That We Are, or through checking out his solo works on Art Lovers Australia, and watch as he continues to connect and engage people through the arts.