Focused on capturing the connections between humans and the natural world around us, Jeska Valk's portraiture provides an intimate, powerful look into the lives of her subjects. An artist for as long as she can remember, Valk has been carrying her sketchbook around with her since she was twelve, capturing the world around her first through sketches, then photography, and now oil paints on wood.
Since she started making art, Valk's focus has been firmly on drawing people. In her childhood, she would withdraw from social situations and found comfort in focusing on the details of her drawings, the fine aspects of people that make them who they are.
For her, being able to express her passion through her art is key to the process. A fierce lover of the environment, much of Valk's recent work reflects wildlife and the ocean, particularly how humans impact the planet; in Oil Slick, the female subject emerges from a darkened sea, black oil smeared on her face, a representation of how intrinsically our survival is linked to the ocean's survival.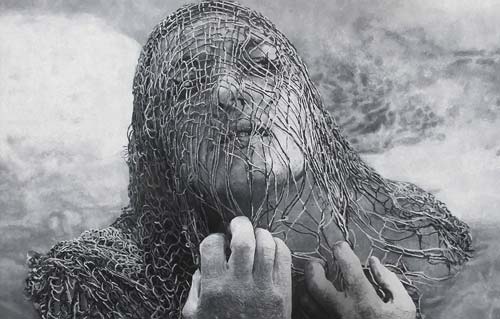 Entanglement delves beneath the ocean's surface once more, a response to how much manmade litter is abandoned in the sea and the dangers posed to marine life by fishing nets.
Valk's passion for environmental causes started with her photographic work for Currumbin Wildlife Sanctuary, where she felt a connection to the animals she was working with and the work the sanctuary staff is doing.
In her portraits of real people, she most often paints those who are working to change the world we live in for the better, in paintings like Bullam, which portrays Indigenous leader and educator Luther Cora, and in Protector Of The Trees, which depicts Lois Levy, a tireless campaigner for environmental protections in Queensland. It is not only the work that these subjects do but the influence they have on future generations that makes them such inspiring subject matter for Valk.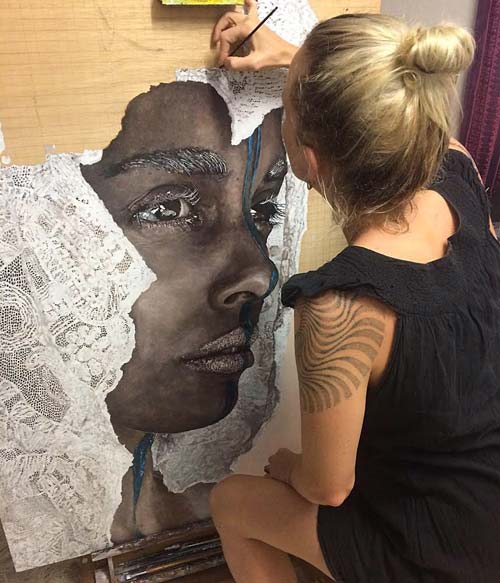 There is no complacency in her work. Her paintings, primarily constructed with oil paint on wood, demand total attention of the viewer. The intensity of the subject, whether human or animal, can be felt from across the room.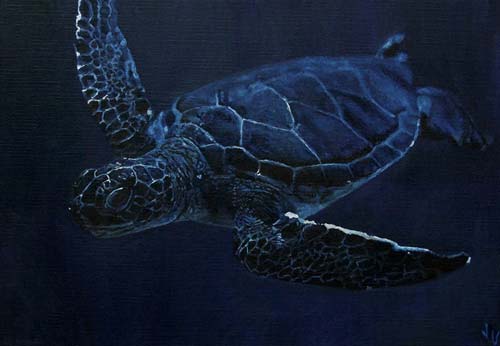 The attention to detail that was so captivating for her as a child means there is always more to look at in her work; using wood as a canvas, there is more texture, even more depth to be explored. Valk does not waste time with her work – there is a message here that must be heard, and she is going to ensure it is loud and clear.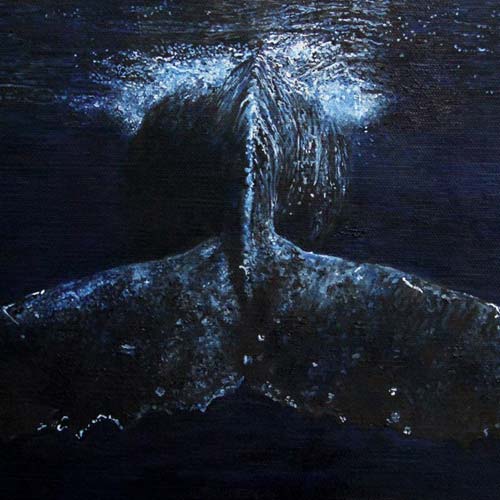 Jeska Valk is represented by Art Lovers Australia, to view more of her work or request a commission contact nancy@artloversaustralia.com.au or www.artloversaustralia.com.au