Apart from the little black dress, a statement handbag, and a trench coat, long-lasting shoes are the other everyday essentials that should be found in all women's wardrobes. Whether you're a young university student or a mother of three children, these five types of shoes are crucial for all women of any age to own.
Black Pumps
A basic pair of black pumps can never go wrong in a women's wardrobe. With many styles to choose from such as leather, suede, platform, and ankle strap, they bring instant style and sophistication. Black pumps can be worn with basically any outfit and are paired especially well with skinny black trousers, a buttoned synthetic shirt, and a black blazer.
Ballet Flats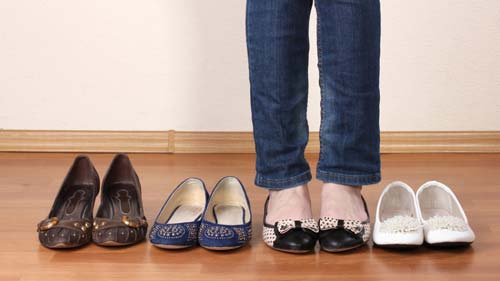 Ballet flats are the go-to shoes when it doubt of which pair of shoes to wear with your outfit. From pointed black leather, to colourful suede, to round patterned, there are endless styles of ballet flats to choose from, which make a woman's outfit that little bit more fun and exciting. Ballet flats are also the perfect shoe to wear to work or when you're out and about as they always provide your feet with comfort.
Tall Flat Boots
Tall flat boots have made a huge break though into women's fashion and are a now must-have for all women's wardrobes. Although they are known to be worn mainly in the colder months of the year, tall boots are still a great item to wear on warmer days with a colourful straight cut dress or skinny denim jeans and a casual t-shirt. No matter what the weather forecast is, you can always count on your favourite tall flat boots.
Runners/Sneakers
Even if you're not a personal trainer or a gym junkie, runners and sneakers should still be a pair of shoes on your list of things to buy and own. They are the most comfortable pair of shoes on the market and always come in handy when you least expect it. Even if you don't use them for walking or exercising, they make great fashion statements when worn with a pair of jeans or a causal summer dress. Sneakers and runners can be found in many different colours and styles, so you don't have to settle for plain white or black sneakers if you prefer to add extra colour to your outfits.
Flat Sandals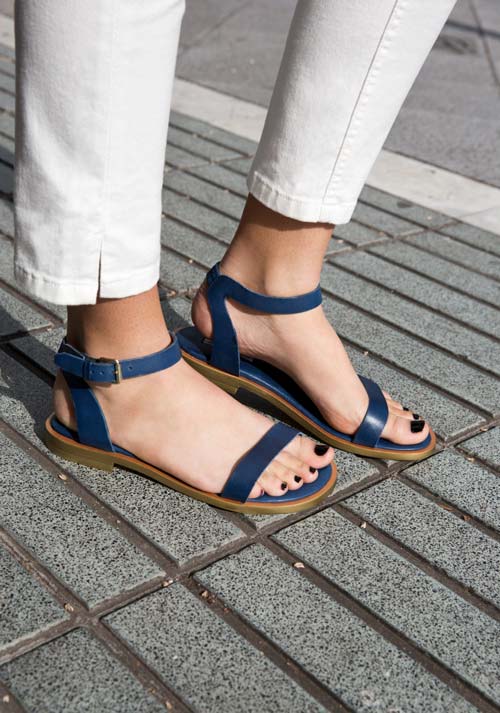 Flat sandals are the ultimate summer shoes that can be paired with any summer outfit from denim cut-off shorts and a t-shirt to a flowy maxi dress, to a mini skirt. Again, you can find flat sandals in a range of colours and styles with brown or black leather sandals being the most popular purchases. You'd be crazy to not have at least one pair of these lying around in your wardrobe.
What are some of your ultimate shoes you have in your wardrobe? Comment below.