Spring is finally here, which means sunnier days, flowers blooming, and fun times. Be sure to head down to Melbourne and be a part of some of the best events of the season. Whether you have a love for fashion, food, music, art, film, or theatre, there's something here for everyone to enjoy. You won't be disappointed.
Spring Racing Carnival (Image Source: forumgroupevents)
You know its spring time in Melbourne when the Spring Racing Carnival arrives. With various world-class horse racing events across the state, fashions on the field, and great weather, the Spring Racing Carnival is something that everyone can enjoy. The racing carnival runs from early September through till November with many days to choose from such as the Caulfield Cup, Melbourne Cup, Crown Oaks Day, and Emirates Stakes Day. Book your tickets now to ensure you don't miss out.
Royal Melbourne Show (Image Source: alphabet street)
The Royal Melbourne Show is an event that everyone will enjoy, including grandparents. From fun rides, to animal entertainment, to food tastings and eateries, there is plenty to choose from. The show runs daily from 10am to 9pm, between 17 to 27 September at the Melbourne Showgrounds, which is the best place to be during school holidays. And what's the Royal Melbourne Show without stocking up on the latest show bags?
For those of you who thrive on art, music, theatre, and culture, the Melbourne Fringe Festival has your name written all over it. The festival is an annual celebration of art, creativity, and cultural diversity which fits perfectly into Melbourne's culture and lifestyle. This year's Melbourne Fringe Festival runs from 15 September to 2 October and has many great events on offer such as theatre and musical performances, circus acts, comedy shows, and visual art exhibitions.
The Melbourne Festival is another great art, music, and cultural event to enjoy during spring. The festival is held across many famous landmarks in Melbourne, including Federation Square and Melbourne Arts Centre, and offers a great variety of free events, exhibitions, fun activities, and performances. From theatre shows, to dance performances, to live art displays, the Melbourne Festival never fails to disappoint. The Melbourne festival runs between 6 to 23 October, right after the Melbourne Fringe Festival.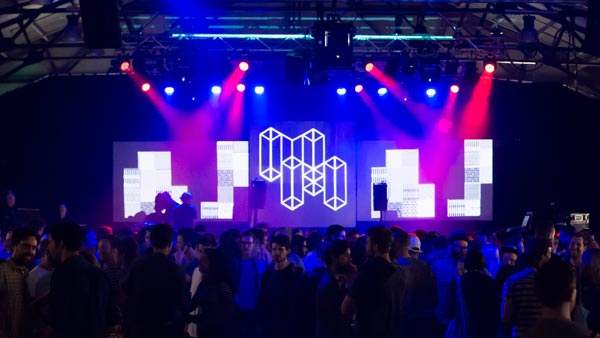 Melbourne Music Week 2016 is a nine-day event that is perfect for all music fans and party-goers. All the events are circled around the music scene along with renowned music artists, DJs, and live concerts. With more than 110 events to choose from, across more than 40 locations in and around Melbourne, the Melbourne Music Week is sure to be a fun filled event for all who attend. The music week runs from 11 to 19 November, right before the hot weather shows up.