A recent study from Greenlight VR (Virtual Reality) this week has shown that "specific VR activities have unique emotional footprints", with 91% of non-users reporting positive feelings once being exposed to VR technology. So with this new technology, which has the potential to create and motivate such positive emotions, it's no wonder we're seeing it pop up in more and more professional domains.
VR in Gaming
One of the only things we can think of to make video games cooler is becoming (actual) reality. Gone are the days when people thought the Eyetoy or Wii remotes were something impressive. The likes of Oculus Rift, Playstation VR and the HTC Vive may be moving slowly into homes (due to their sky-high prices), but they're moving in surely. The industry has been predicted by Deloitte to be worth $1 billion by the end of the year, and by Goldman Sachs to be worth $80 billion by 2025.  It won't just be the shoot-em-up games that will be seen in the VR gaming landscape, either, with the recent developments in immersive art gaming.


VR in Medicine
Virtual reality experiences have been found to remedy a range of different psychological affectations, including depression and anxiety. A study from Oxford University this year found that VR can help treat severe paranoia. It's the opposite of what we would have guessed, but patients were able to learn that environments they feared (such as a crowded lift) were actually safe.
Sounding cool already? Royal Society Open Science also suggested that VR can manipulate the senses in such a way as to relieve pain – or at least reduce it for a short time. The next time we're having a tooth pulled out or a dislocated knee popped back into place, we definitely want to tell our brains we're on an island resort instead.
VR in Marketing
One of the biggest places where VR technology is making a bang is in marketing. And with its strong emotional pull, it's easy to see why. It's immersive, it's novel, and it's memorable. More and more organisations are investing in this area to give their consumers unique and positive experiences. And if Pokémon Go is anything to go by, an investment in the experience economy is more than worth it.
A recent study from Greenlight VR has found impressive results related to VR marketing. It showed that 71% of consumers agree that a brand that sponsors VR is "forward-thinking" and "modern", and that just over half of consumers say that they would be more likely to purchase from a brand that sponsors a VR experience. 62% said they'd feel engaged with a brand that sponsors a VR experience.
You might have already encountered some of the most successful VR campaigns, such as the McDonald's VR happy meal box painting, the United Airlines VR business class experience, or New York Times' VR story accompaniments.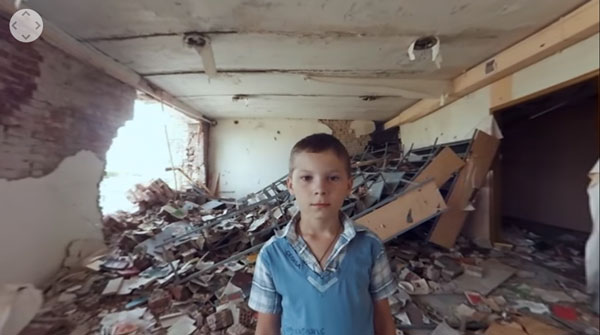 VR in the Military
Virtual reality technology is also being used to train soldiers to help them become immersed in and respond to dangerous situations without risk of injury (unless there are real life objects nearby). It's used as an alternative to more expensive simulation training systems that have been used to train soldiers in previous years. Although this isn't anything too new for the military, there have been recent developments in civilian interaction simulation that are playing an important role in crisis response and peace support operations. We're guessing that military VR applications aren't the type that have users coming out the other end with more 'positive' emotions, but it certainly seems like an invaluable training tool.
If you're interested in Greenlight's full infograph, check it out here: