"Not bad for a girl with no talent."
In a fitting and cheeky tweet, Kim Kardashian slyly waves buh-bye to her haters from the cover of Forbes magazine.
For years Kardashian has been the butt of many jokes about the rise of reality star fame. People who complained she was only famous for her sex tape or friendship with Paris Hilton, always seemed to be overlooking the much bigger picture; she used her business savvy to turn some meager Hollywood connections into a full-blown empire.
Now, she can simply let the numbers talk.
#NotBadForAGirlWithNoTalent ??

— Kim Kardashian West (@KimKardashian) July 11, 2016
Ranking in at no. 42 on the Forbes' list of richest celebrities, she landed the cover behind the title, "The New Media Moguls."
In the era of reality stardom, Kardashian cemented herself as the reigning queen, and capitalized on every chance she had to profit from it.
In 2014, Kim created the app Kim Kardashian: Hollywood, which allowed users – for a small fee of $1.99 – to create their own celebrity avatar and climb the social ladder to the top.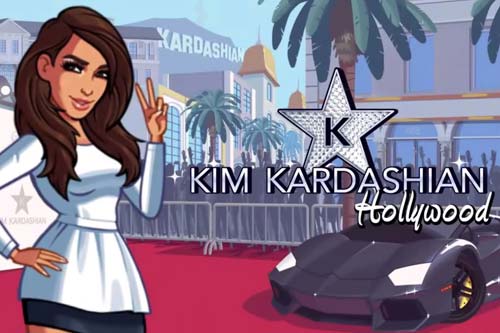 Creating an app where you dress up Kim-K look-alike cartoon to achieve Hollywood fame is of course a little self-indulgent but, as Forbes' itself attested, "Vapid, yes, but the numbers look very smart."
Who can honestly fault the concept of Kim's game when it pulled in $212 million dollars?
Not me and not Forbes.
Accounting for 40% of her total income this year, Kim's app is a force to be reckoned with. Other celebrities, like Ellen Degeneres, have tried their hand at segueing their popularity into the tech world, but none quite as successfully as Mrs. Kardashian-West.
The game, which has a total download of 45 million, has Kim's signature mark of perfection everywhere, and she, "had the power to approve all editorial decisions, storylines, and clothing and beauty options."
Since its release, Kardashian has risen up the A-list just like a player in her game, and with undeniable statistics, she is shifting the conversation further away from her sex-tape and towards her success.
She may not be able to sing or act, but she has been crowned a 'media mogul' by Forbes magazine and I think we all can agree that's pretty damn impressive.