From 24th-26th of June, Oaktree and Australian Aid will be holding the Stakeout to campaign for the lifesaving work of Australian aid and climate finance in the lead up to the federal election.
Over 500 passionate young people will be campaigning in some of the most marginal electorates in the country.
These young changemakers will be having thousands of conversations with voters, organising creative actions and holding politicians to account. They will campaign for a stronger aid program that responds to the injustices of poverty and puts people before politics.
CEO of Oaktree, Chris Wallace, says the Stakeout will demonstrate that young people support a generous and just Australia that acts on the injustices of poverty.
"We are at a history-making moment of the lowest ever Australian aid budget. This is not the history young people want to be making. Now is the time to stand up for Australian aid and call on our political leaders to better reflect the values of this country," Wallace said.
Head of Campaigns, Tim Lo Surdo, describes the Stakeout as a platform to empower young people a week out from the election.
"The three days of campaigning is a powerful opportunity for young people to have impact just before the election by putting poverty on the political agenda. They will have access to workshops, panels, and plenaries run by some of the best changemakers in Australia," Lo Surdo said.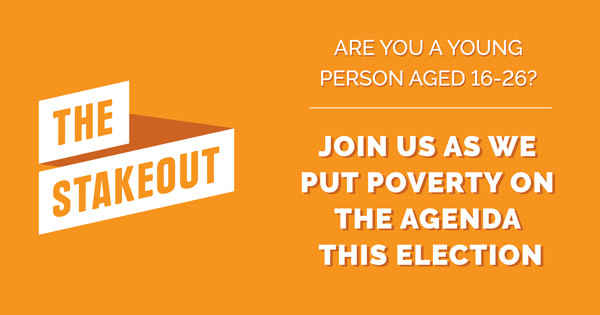 As the nation's largest youth organisation and dedicated to eradicating poverty, Oaktree is deeply concerned about the future of Australian Aid and climate finance.
Oaktree was founded in 2003 by Hugh Evans and Nic Mackay and since inception has led four Roadtrip campaigns that have mobilised thousands of young people across Australia to support action on poverty eradication.