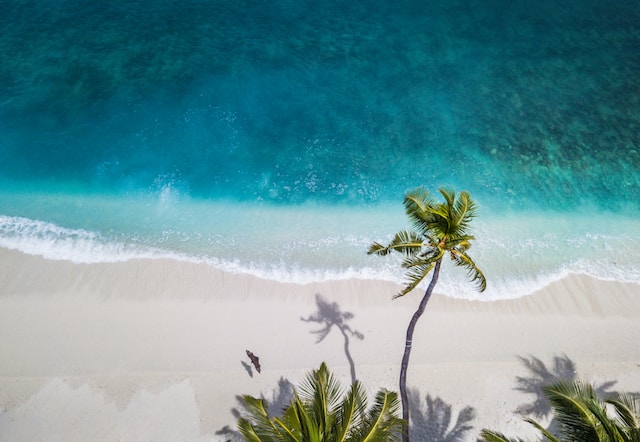 Luxury real estate hotspots around the globe attract discerning buyers seeking exquisite properties in the most desirable locations. These exclusive destinations offer more than just luxurious homes; they boast stunning natural landscapes, thriving cultural scenes, and a lifestyle that epitomises luxury and refinement. Let's explore some of the most sought-after luxury real estate hotspots around the world.
Monaco:

This small principality on the French Riviera is renowned for its glamorous lifestyle and opulent real estate. With its breathtaking views of the Mediterranean Sea, upscale casinos, and prestigious yacht shows, Monaco is a magnet for the wealthy and famous.

Beverly Hills, California:

Known for its iconic luxury homes, Beverly Hills is synonymous with luxury living. This upscale neighbourhood in Los Angeles boasts tree-lined streets, lavish mansions, and proximity to high-end shopping on Rodeo Drive.

Dubai, United Arab Emirates:

A symbol of modern luxury and architectural prowess, Dubai has become a global hub for luxury real estate. The city's skyline is dominated by awe-inspiring skyscrapers, extravagant resorts, and man-made islands, attracting buyers from around the world.

St. Barths, Caribbean:

This Caribbean island offers pristine beaches, crystal-clear waters, and a chic ambiance. It's a popular destination for those seeking luxurious villas and a tranquil tropical lifestyle.

London, United Kingdom:

The UK capital is a prime destination for luxury real estate. Areas like Kensington, Mayfair, and Belgravia feature prestigious properties that combine classic elegance with modern amenities.

Aspen, Colorado:

Aspen is a winter playground for the affluent, known for its world-class ski resorts, upscale shopping, and luxurious mountain retreats. It's a haven for outdoor enthusiasts and offers a high-end lifestyle year-round.

Ibiza, Spain:

Beyond its reputation as a party island, Ibiza is home to stunning luxury villas, beautiful beaches, and a vibrant arts and culture scene. It attracts those seeking a blend of relaxation, entertainment, and sophistication.

Hong Kong:

With its soaring skyscrapers and breathtaking harbour views, Hong Kong is a prominent luxury real estate market in Asia. The city boasts high-end properties in prestigious neighbourhoods like The Peak and Repulse Bay.

French Riviera, France:

The French Riviera, or Côte d'Azur, is synonymous with luxury and glamour. The region's cities like Cannes, Nice, and Saint-Tropez offer luxurious properties, upscale marinas, and a vibrant social scene.

Malibu, California:

Known for its picturesque coastline and celebrity residents, Malibu is a coveted destination for luxury real estate. The area offers stunning beachfront homes and a laid-back yet sophisticated lifestyle.
These luxury real estate hotspots represent some of the most desirable locations worldwide, where buyers can indulge in the epitome of luxury living. Whether it's the allure of cosmopolitan cities, pristine beachfronts, or breathtaking mountain landscapes, these destinations offer the perfect blend of exclusivity, beauty, and sophistication.