You're gobbling up that breakfast avocado toast or perhaps the last of the guacamole from last night's party and it tastes delicious, but is it an action you should be rethinking?
The popularity of avocados is fuelling deforestation with Mexican farmers levelling pine forests to illegally plant these money-making "green gold" fruit trees to meet the world's insatiable hunger for avocados.
Local authorities are trying to crack down on the illegal plantings of avocado trees but doing so is harder than said.
Mario Tapia Vargas, a researcher at Mexico's National Institute for Forestry, Farming and Fisheries Research told the Associated Press: "Even where they aren't visibly cutting down forest, there are avocados growing underneath (the pine boughs), and sooner or later they'll cut down the pines completely," said Mario Tapia Vargas, a researcher at Mexico's National Institute for Forestry, Farming and Fisheries Research.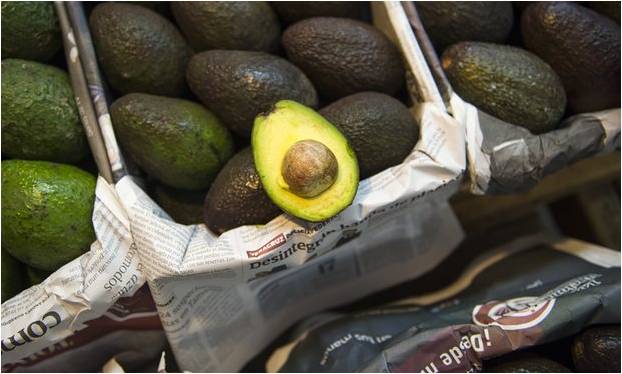 And unfortunately, the woes that follow this green-gold goodness doesn't end there. In Mexico, avocados can get you killed.
Avocado production is concentrated in the state of Michoacán where most of the plantations are controlled by the Caballeros Templarios Drug Cartel who force local farmers to give up a portion of their income on top of the taxes they charge for fruit sold and land owned. Those who don't do play by the rules are murdered – thus the term "blood guacamole."  
People living outside of the Michoacán state are likely to feel the effects too. Greenpeace Mexico stated that "beyond the displacement of forests and the effects on water retention, the high use of agricultural chemicals and the large volumes of wood needed to pack and ship avocados are other factors that could have negative effects on the area's environment and the well-being of its inhabitants."
The state's forest also contains most of the wintering grounds of the monarch butterfly; the butterflies as well as the local wildlife who reside in the Michoacán state are suffering. Because a mature avocado tree uses almost twice as much water as a forest, less water is reaching the Michoacán streams that animals depend on.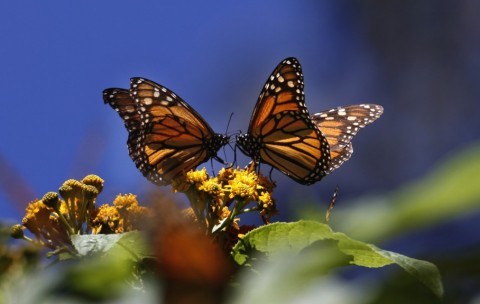 Not all hope is lost though.
According to a news release from the Avocado producers and Exporting Packers Association of Mexico, the industry says it will increase production of trees by planting 280,000 trees in 2017 and 320,000 trees the following year to prevent deforestation. An environmental board that will create guidelines for producing avocados in an environmentally friendly way is also supposedly underway.
So the next time you reach for an avocado in your grocery store, think again. Do you really want to be eating it?
Will you be giving up avocados? What are your thoughts? Let us know down below!