If you fancy a stay in Melbourne that is shrouded in understated urban luxury, look no further than The Sebel Melbourne Docklands. An effortless blend of function, comfort and premium sophistication, The Sebel's waterfront ambience makes it a sought-after address.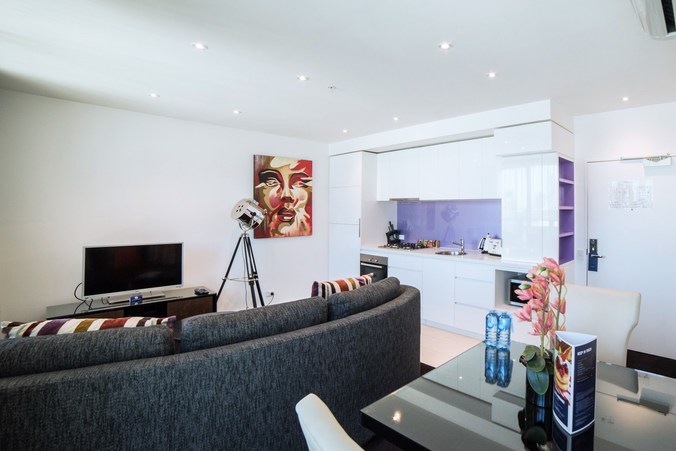 Iconic elegance by Victoria Harbour
With its idyllic harbourside location and abundance of amenities, The Sebel Melbourne Docklands holds a distinct reputation as the ultimate in urban elegance. The 200-room hotel prides itself on its premium location in Melbourne's Dockland district, which offers stunning views of the Marina, Victoria Harbour and the city's CBD. The Sebel's waterfront location oozes upscale ambience, creating a distinct brand of urban luxury that is steeped in sophistication. Designed with families and corporate executives in mind, The Sebel Melbourne Docklands is an urban oasis for those who appreciate close proximity to the hustle and bustle of city life without being right in the thick of things. It is the perfect base for a family holiday in, or your next business trip to, one of the world's most liveable cities.
Rooms
The Sebel Melbourne Docklands is renowned for its upscale accommodation options, with all their rooms featuring a unique blend of function and style. Each apartment is equipped with expansive lounge and dining areas, self-contained kitchen and bathroom spaces, laundry facilities, Internet access and air conditioning. A select number of rooms come equipped with private balconies that allow guests to immerse themselves in the truly stunning harbourside views.
If you after the crème-de-la-crème of accommodation, look no further than The Sebel's three bedroom harbour view apartment. A truly luxurious experience, this premium accommodation option comes complete with all the bells and whistles – think a fully equipped kitchen, luxury bathroom design, full laundry facilities and weekly servicing. The private balcony offering spectacular views of the Docklands Marina and Victoria Harbour exemplifies its status as one of Melbourne's ultimate destinations for urban luxury.
Those seeking a more understated accommodation option for their stay in Melbourne are well taken care of with The Sebel's range of studio and one bedroom apartments. While these rooms may be compact, they definitely do not scrimp on luxury; with all the essential amenities and the option of some stunning harbourside views, these small but mighty apartments allow you to experience Melbourne in luxe comfort and style.
Dining
The Sebel Melbourne Dockland's knack for elegance goes beyond premium accommodation – it also extends to quality café-style dining. The Sebel's Capri Café captures the atmosphere of Melbourne's thriving café scene, offering great juices and delicious brunches that will fuel you for the day ahead. If you would like to experience the best of the Docklands dining scene, quality restaurants such as Renzo's Bar, Berth and Achelya are a short walk away.
Facilities
With so many amenities on offer, you would be excused for not wanting to leave The Sebel to explore the streets of Melbourne! From a state-of-the-art swimming pool, jacuzzi, sauna, fitness centre and rooftop tennis court to a library, guest lounge, barbecue garden and cinema room, there are an extensive range of facilities that will cater to even the fussiest of guests. The Sebel Melbourne Docklands has an answer to all your business needs – from our elegant boardroom to our established partnerships with nearby conference venues, our team of organisational experts can help you create the perfect company meeting or professional dinner.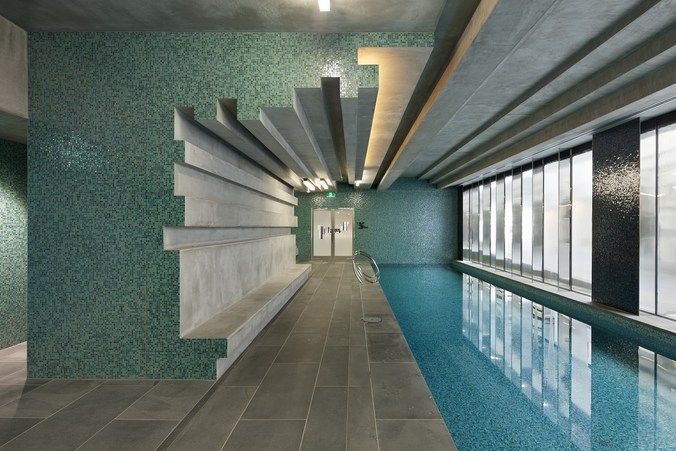 Out and about
The Sebel's ideal Melbourne location means a bevy of events and landmarks are right at your doorstep. The fabulous shopping and dining strips surrounding Docklands and Victoria Harbour are only a short walk away, while Melbourne's CBD can be reached on foot or by tram. The Sebel Melbourne Docklands is the ideal viewing locations for Melbourne's renowned New Year's Eve fireworks show, and close enough to the party that you can continue to celebrate after the clock strikes midnight. Venture into the city centre to catch some quality stage productions in Melbourne's theatre district, or take the tram down to Melbourne Park come mid-January to immerse yourself in the festivity of the world famous Australian Open tennis tournament.
The verdict
Understated elegance underpins The Sebel Melbourne Docklands, making it the perfect accommodation destination for families and professionals who want to experience Melbourne in complete luxury. This urban oasis blends functional comfort with sophisticated style to offer a truly stunning hotel that treats you to extensive amenities and spectacular harbourside views.