Vacation should be so much more than simply time off from everyday life, it should be special.
Instead of jetting off to some old tired sandy resort, treat yourself to a home away from home with all the furnishings of a Hollywood lifestyle.
At Victoria's at Wategos, experience a holiday getaway unlike any other.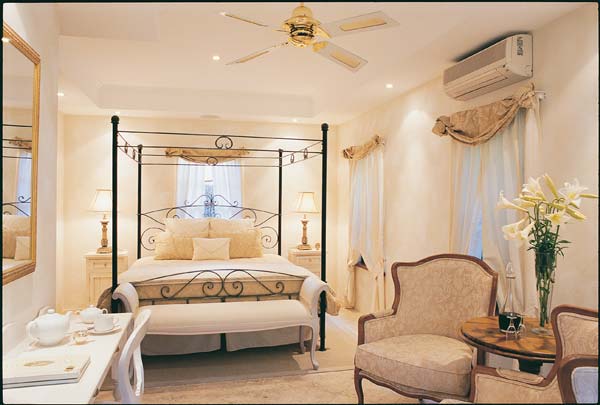 Only steps from one of the world's most spectacular and exclusive tropical beaches, Wategos offers its guests unparalleled luxury in a gorgeous Tuscan style guest home on Byron Bay.
Situated under the famous glow of Cape Byron lighthouse, this beach villa is the perfect location for a romantic retreat.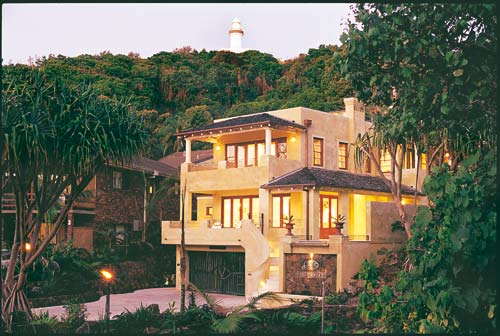 Always dreamed of proposing to the love of your life with a ring hidden in a sand castle created by a professional artist?
Victoria's has made that happen once before! Anything to make your trip unforgettable is possible at Wategos.
Take a jacuzzi in one of the spa bathrooms while your terrace breakfast is being prepared. Or treat yourself to a massage and facial without leaving the comforts of Victoria's marble and stone splendor.
This is truly a chance to feel like royalty, but if you're in the mood for some adventure, Victoria's offers something for everyone!
In just a few steps, you'll find your feet on the lush Wategos Beach, where you can surf, fish or sunbathe till the sun sets. Victoria's provides all surfboards, beach chairs, umbrellas and surfskis for the utmost convenience. Whale watching is also a breeze, as Victoria's offers binoculars to spot these magnificent creatures, and also helps to organize tours.
After a day at the beach, relax by one of the two lap-pools for traditional afternoon tea, complete with freshly baked gourmet treats and vintage china.
Imagine yourself as Queen Elizabeth on an island getaway.
Or if it's a bit chilly, and you've escaped to Wategos in one of the colder months, curl up by the open-log fireplace for some drinks before wandering into the nearby town for dinner.
Victoria's at Wategos flawlessly combines the excitement of a luxurious vacation with the comforts of home to make for an amazing and well deserved retreat.
Every event from bridal shower, to baby moon to holiday vacation pairs well with the unbelievable backdrop of Byron Bay, so look no further than Victoria's at Wategos for your next event.