Cathy's passion for art spans back to her high school years, and she has remained an avid art lover and collector throughout motherhood and her working life. It was travel that inspired Cathy to fully embrace her passion for creating art and she now describes it as her compulsion.
Five years of art classes have enhanced Cathy's artistry, and she enjoys working with different artists across a range of mediums to expand her skills. Her style is self-described as 'impressionist moving towards abstract', with in-your-face colours adding an unmistakeable vibrancy to her artwork.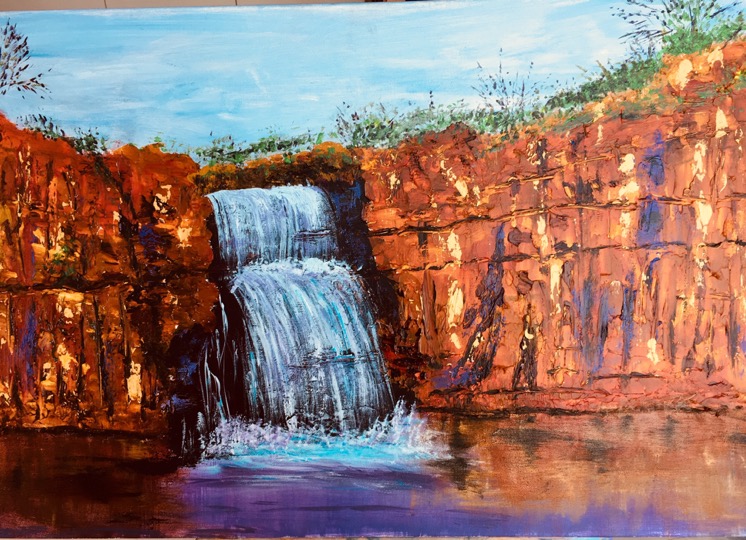 Cathy finds great inspiration in nature, whether that be Mediterranean seascapes that reflect her Greek heritage or the ruggedness of the Australian Outback. Painting the Greek Islands is in Cathy's DNA, and many of her artworks feature colourful boats sailing through the waters of the Aegean.
The contrast between land and sky in the Outback is a major inspiration for Cathy's art, and she adores the earthy colours and shapes found in the Australian desert. Artistic vision is also boosted by daily walks through a nearby nature reserve, where Cathy gains inspiration from the multi-coloured gum trees and vivid flowers.
Future pieces of artwork include Spanish-inspired pieces that reflect Cathy's admiration of flamenco dancing, mountain villages found on her Austrian travels and Kata Tjuta in the Northern Territory.
Cathy hopes that her first solo exhibition, which is showing at MAS Gallery in Malvern on the 2ndand 3rdof November, will portray her lifelong passion for art and begin her transition into becoming a full-time artist.
Her exhibition is for art lovers in general, but also those who appreciate art featuring the Greek Islands, nature, the Australian Outback and vibrant use of colour. Cathy hopes that her collection of artworks will inspire people.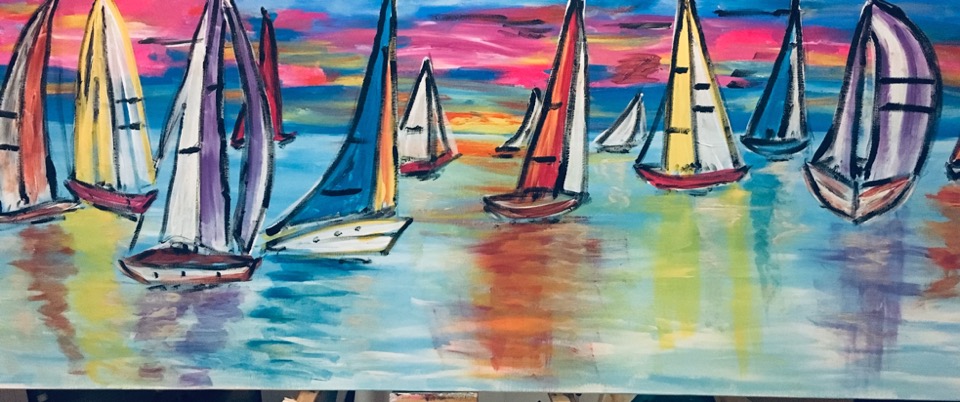 Come and check out Cathy's Exhibition this long weekend:
Malvern Arts Society Gallery
1297 – 1299 High Street, Malvern VIC 3144
Saturday 2nd and Sunday 3rd November 10am to 5pm.
Get your free tickets here.