Australian and New Zealand touring is all about natural landscapes, hidden gems and breath-taking views. There is nothing better than truly immersing yourself in the secrets and wonders of Australasian sights and views, ones that are completely unique to any other landscape.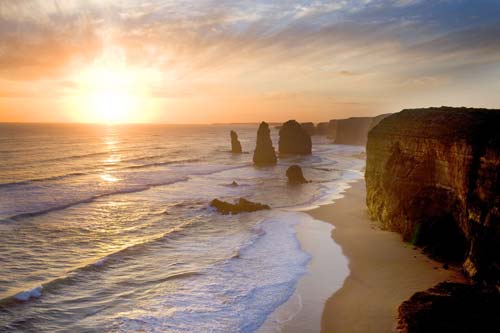 Most tours involve long drives, bus rides or plane rides that don't let you experience all the secrets and wonders of the country you are travelling in. But, the best way to truly indulge in stunning sights is to be a part of them, not just drive through them. So, what better way to do that than to cycle?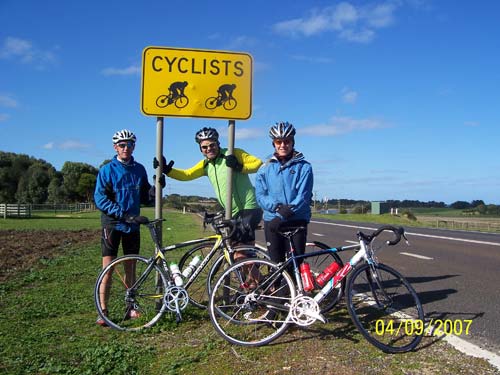 Cycling Tours Australia is currently run by passionate and avid cyclist Tim McAlphin. Tim has spent 30 years in the tourism industry and over this time has aimed to give everyone the opportunity to experience one-of-a-kind tours. His cycling tours boast an opportunity for everyone: from expert cyclist to young beginners wanting to make the most of their time travelling.
So how has Tim made Cycling Tours Australia the absolute best choice for you?
At Cycling Tours, you will be travelling at your own pace. Groups can be as small as two, to as large as 8, and are completely customized to your needs. You won't be worrying about falling behind while cycling machines trail through landmark after landmark. These tours are made for you, and are made to suit every level of cyclist.
Cycling Tours Australia will sort out all the boring details for you. During your tour, you'll be supplied with all the equipment you need, from bikes to your personalized GPS. You'll also be supplied with breakfast each morning at your designated and arranged accommodation, which are chosen from luxurious BnBs and lodges of sublime hospitality.
Your luggage is transferred to and from your rooms, and your tour guide will check up on you each day to make sure you're on the right track.
But the best part? You don't even have to worry about what to see. Your GPS will let you know of all the best cafes, restaurants and wineries as well as keeping you in the know of every landmark and amazing sight you're headed to. All you have to worry about is riding your bike, where you should have lunch, which amazing sights to stop for (why not all of them?) and where to book your next tour.
Cycling Tours are suited for anyone who wants to truly immerse themselves in nature, treating you with the knowledge of the locals, combined with all that tourist guidance you'll need. And because you are free to take advantage of a self-guided tour, you can take your time, there are no strict schedules nor rushed visits.
To give you a taste, some of the tours you can enjoy include:
The Margaret River tour, boasting the best of nearly everything. See the beautiful coastal views, before wandering through the forests and bush tracks close by. Indulge in incredible food and drink, with Margaret River hosting some of the best wineries and farms WA has to offer.
The Byron Bay tour, for those obsessed with coastal views and pristine oceans. This tour will have you travelling a range of beaches as well as getting to enjoy fruit and vegetable farms aplenty. You will explore popular beaches and sights Byron Bay has to offer, as well as discovering the secrets known only to locals.
The Tropical North Queensland tour, where you will see sights from the Great Barrier Reef to the delightful wet tropics of Queensland. You will spend shorter cycling days in order to have more time to enjoy things like crocodile tours, snorkelling and diving.
And a favourite for the New Zealand tours: the Canterbury/ West Coast tour, where you can experience wide, expanding landscapes, lush green farmlands, and gorgeous views from the Southern Alps. Each tour will give you the opportunity to enjoy sights unique only to the towns you visit, giving you access to moments you'll never get from touring major cities and metropolitan areas.
Cycling Tours Australia is for those who want to enjoy the beauty of nature and true, local experiences, while still soaking up the luxuries of a quality holiday. Your accommodation and customized care will be a winning memory, whether you are travelling from the other side of the world, or just a local yet to fully appreciate the sights your home country has to offer. Plus, you'll be maintaining your fitness the whole time.
Make sure you check out https://cyclingtours.com.au/ for more information on how to book.