The holidays are a time for telling people you love them, being grateful, reuniting, and relaxing into some holiday cheer. It's also a chance for everyone to go a bit nuts with the seasonal decorations and, in a bizarre twist, it's hotels that are outshining everyone else this year.
These hotel lobbies have been transformed for the season from their usual clean, stately finery into holiday hubs that would have Santa's elves Grinch-green with envy.
Here are some of our favorite holiday setups:
St. Regis Aspen Resort
Aspen, Colorado
A haven for the rich and famous, the St. Regis Aspen gets the holidays started the day after Thanksgiving each year. The massive tree in front of the main hotel is decked to the nines in fairy lights and ornaments, but it's the season-long views of the mountains that really make the St. Regis a Christmas paradise. Between the snow-topped firs and the quaint (but rather luxurious) lodges nestled into the hills, you'll feel like you're in a snow globe.
The Waldorf Astoria Hotel
New York City, New York
The Waldorf Astoria is gorgeous all year round, but something special happens at Christmas. If you're already in town to see the tree at Rockefeller Center and sticking around to watch the ball drop in Times Square, there's really nowhere else to spend the week. The lobby, corridors, and even suites get bedecked in wreaths, hand-blown glass ornaments, chains of lights, and ribbons. And VIP guests can even order Christmas trees and personalized stocking to their rooms. Homey!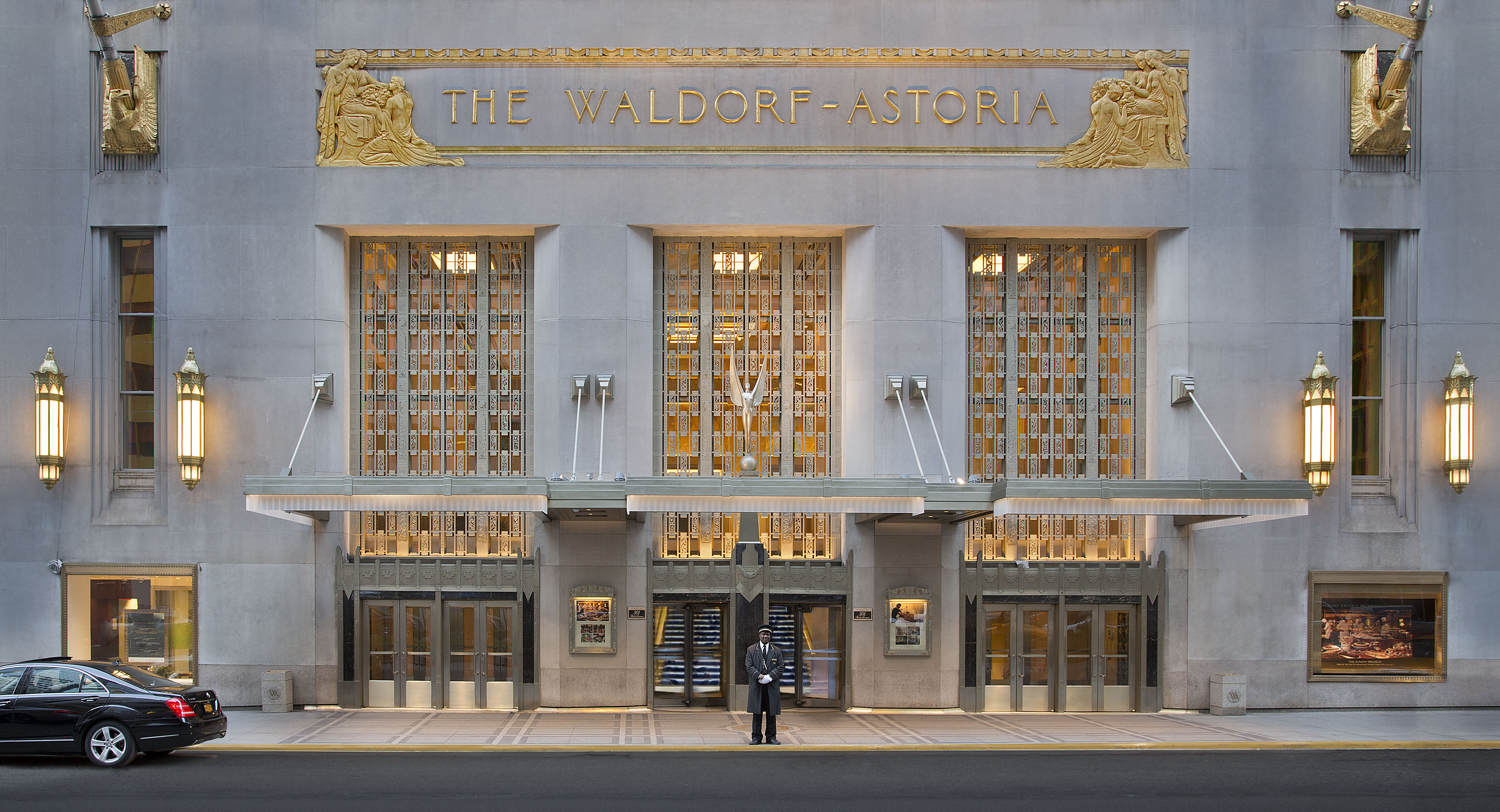 Walt Disney World Swan and Dolphin Resort
Orlando, Florida
The Swan and Dolphin Resort is the hotel where dreams come true for families throughout the year. But if a trip to Disney World for the holidays wasn't enough of a Christmas miracle for the kids, this hotel will definitely take your trip into heavenly territory. The lobby gets outfitted in chocolate cities, trains, and christmas scenes all concocted by the 5 star team of pastry chefs for the entire month of December. The edible holiday decorations take a whopping 400 hours to create, but it's certainly worth it, if we do say so ourselves.