Beyond the bustle of Little Bourke Street lies an impressive Italian pasta bar-slash-café called Tipo 00 that's nestled amongst its neighbours of cafés and stores that one could very easily miss if not for the cursive sign that hangs above outside. A compact spot that's tucked away, Tipo 00 is the epitome of what a pasta bar should be in the Melbourne food scene.
Named after the finely milled Italian pasta flour, Tipo 00 is self-explanatory in its goals to create fine and authentic Italian dishes that reflect not only wonderful and classic dishes from family-oriented recipes, but also reflects the modern Melbourne aesthetics of fine dining and everything in between.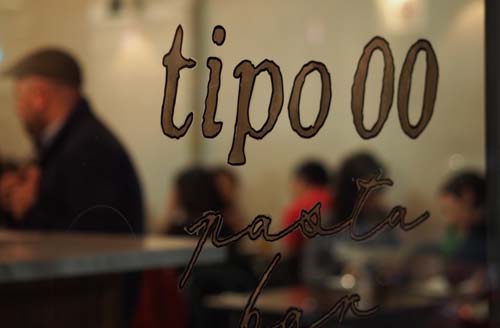 First impressions when stepping into the restaurant is its very small and compact space with a concrete floor, outstanding white marble table bar, and an impressive wine collection at the back that overlooks the humble space and its diners.
It's not the easiest to get a table, with Tipo 00 being a relatively small space and always being up to their necks in tight service, so booking is ideal during peak lunch hours. But, if you're lucky enough to get a table as a walk-in, Tipo 00 has a handful of tricks up their sleeves to win your heart before you even start dining. From the delightful staff passing along two sets of menus, one for food and one for drinks with option names all in Italian; the immaculate service starts from the get-go when freshly made rosemary focaccia with ricotta is placed on the table as an 'on the house' temptation and the option between regular and sparkling water is offered.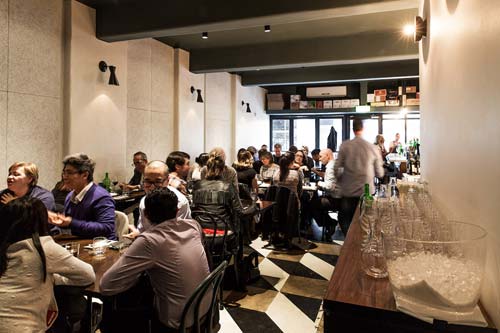 The main dishes offered come in a variety of nine, varying from pasta and risotto – from rigatoni to pappardelle, there's a dish that will sate anyone's craving for a good pasta dish. Additionally, there are entrées that are offered, with fiori di zucca fritti being a favourite and much recommended for anyone who can hardly wait for their main dishes to come.
Following the carb-inducing lunch, which is all taken with no regrets and all the lip-smacking in the world, a well-mannered waiter will come by to collect your empty dishes, ask you how the meal was, and lure you into ordering dessert – which is highly recommended. A play on the classic tiramisu in Tipo 00 style, the pasta bar's popular tipomisu is the one to go for – a chocolate brownie layered with mascarpone cream and caramel sauce.
Definitely Rome in Melbourne.
361 Little Bourke St, Melbourne VIC 3000
Tel: (03) 9942 3946
Open Mon – Sat: 11:30AM – 10PM (Booking not necessary but ideal)