Cutting an impressive silhouette against the Gold Coast's skyline, Q1 Resort & Spa is the perfect place to stay for a family holiday or decadent getaway. The tallest residential building in Australia, the hotel offers unparalleled luxury, including impressive sea views and top of the line finishes. Located in the heart of the Gold Coast, Q1 Resort offers access to the best of the city, the stunning shoreline merely minutes away, and all the facilities to turn your stay with them into a dream holiday.
The Rooms
Q1 Resort & Spa have put careful thought into every aspect of their accommodation. With rooms from a one bedroom spa apartment up to the Presidential Penthouse, there's room for every type of holiday.
Whether travelling with family or friends, the Three Bedroom Spa Apartment offers the perfect amount of space. With three large bedrooms, two full sized bathrooms, these apartments feature expansive views across the Gold Coast and Surfers Paradise.
The Facilities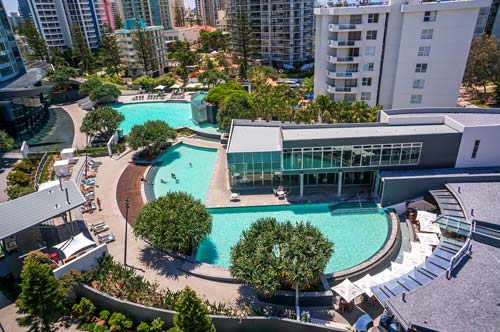 Q1 Resort & Spa offers their guests access to the finest amenities you will find on the Gold Coast. The hotel's day spa lets you relax in ultimate luxury. The Q1 Spa have revolutionised spa treatments, combining ancient traditions with modern practices to create a uniquely Australian experience.
The hotel also features three different pools, two outdoor lagoon pools perfect for relaxation or fun with the kids, and an indoor heated lap pool and Jacuzzi. There is also access to a fully equipped gymnasium with steam rooms and saunas.
The Food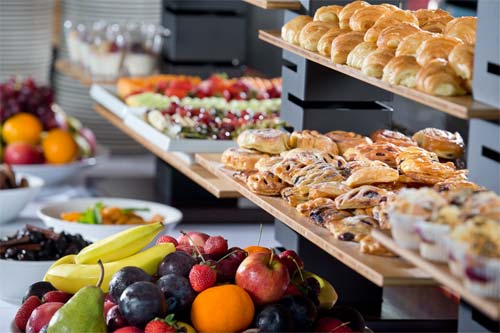 No holiday is complete without great food, and Q1 certainly aims to please. Start your day on the right foot with buffet breakfast at the Observation Deck on level 77 featuring panoramic views of the area. Come dinner time, choose anything from gourmet burgers & cocktails poolside to traditional Japanese fare with a whole array of restaurants in the Q1's Retail Precinct; you'll be spoilt for choice.
It's time you started planning your next beachside escape — book with Q1 Resort & Spa today.