Inspired by the works of Salvador Dali and René Magritte, with a dash of Andy Warhol thrown in for good measure, Phil Clarke's pop Surrealism is at once startling and amusing. Since developing a friendship with Dali in the 1980s, it's no wonder Clarke's work has been largely influenced by the Surrealist movement, but not content with one style, his foray into the world of Pop Art has seen a remarkable combination of the two areas.
Studying at the National Art School in the 1970s, Clarke made the move to Europe late in the 1980s, observing Dali and striking up a friendship with the Surrealist painter in Cadaqués, Spain. Following a decade in Hong Kong spent cultivating his craft, he returned to Sydney in 1996, with one last exhibition in Hong Kong 2002. Spain itself had as much of an influence on his work as Dali did; Cadaqués features in many of his paintings, and the sights of Europe feature in Warhol-like additions to his paintings.
Clarke's work is characterised by seascapes and landscapes, but aims to challenge his audience with other, unexpected details. In Dali's Cadaqués, Salvador Dali's face looms over a view of the city he and Clarke called home. Similarly, in Self Portrait, Clarke paints himself, this time hovering over an Australian beachscape.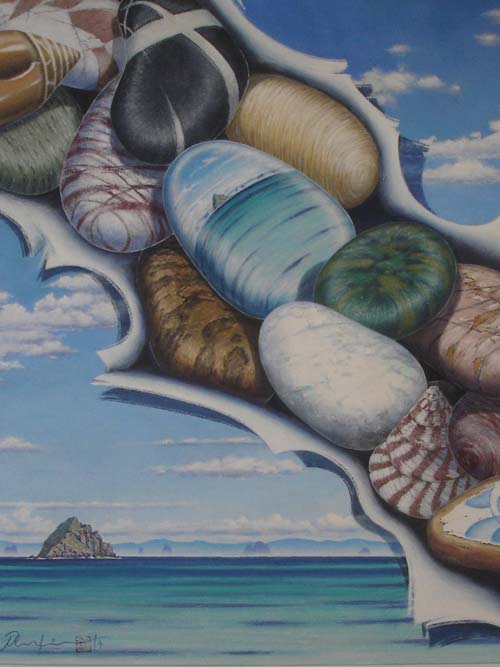 Across The Universe sees an eerie amalgamation of a view from the clouds with sea creatures in the foreground, and a woman poised elegantly on the surface of the sky. All of his work tricks the eye, encouraging viewers to imagine their own story behind the paintings.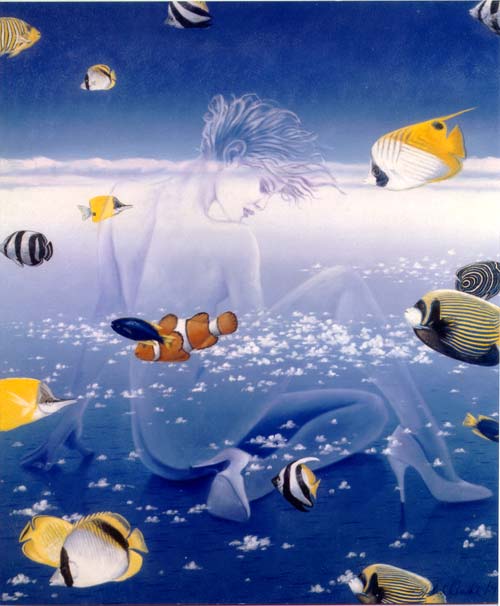 With his entire catalogue of work, it seems as though there is always something else to look at in Clarke's paintings. While the eye may be immediately drawn to one key feature, the more you look, the more you see.
Though he does not rely on texture to enhance his paintings, he doesn't need to; the layers are all there in what he has put on the canvas, rather than how he has done it. To create such a layered, complex work is to draw upon years of experience and raw artistic talent.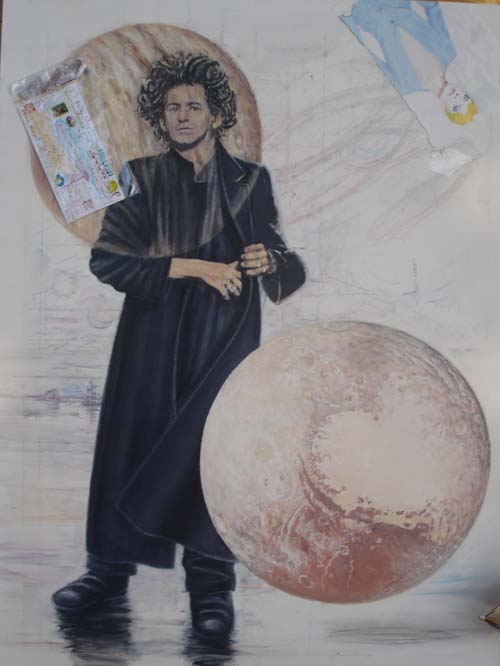 It has been almost ten years since Clarke's last exhibition in Sydney, but he is now ready to return to the Australian market. Phil Clarke's latest exhibition will be on display at Gallery Space Upstairs, Moorish Blue in McMahon's Point in Sydney from November 23rd until December 3rd.
Works are available for purchase through the Cooks Hill Galleries website, and will also be available to buyers throughout the exhibition. The exhibition will be opened by The Honourable James Allsop AO, Chief Justice of the Federal Court of Australia, at 6:45pm on November 23rd, where guests will be able to meet the artist. For those who cannot make it, the opening will also be streamed on Facebook Live. Beyond Realism is an exciting opportunity to see the works of one of Australia's greatest Surrealist artists.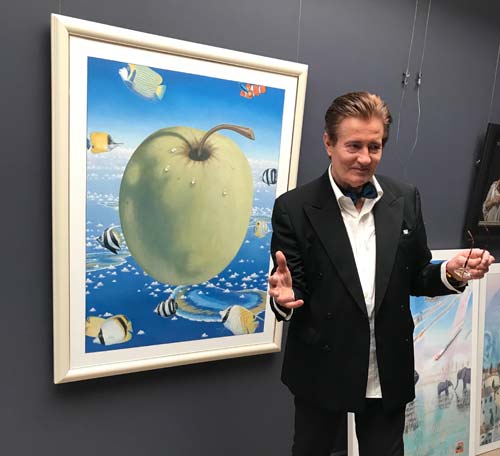 Cooks Hill Galleries
Website: https://cookshillgalleries.com.au
Email:  mail@cookshillgalleries.com.au
Telephone: +61 2 4926 3899