Sydney-based artist Patricia Santoso will soon be featured in a new exhibit that's proving two halves make a truly unique whole.
The Creative Mirror Exhibition is the brainchild of Chris Pemberton, an electrician turned artistic visionary who current owns and operates The Crisp Creative Club. The exhibit provides featured artists with outlines of randomly selected inanimate objects that have been drawn and later split directly in half onto separate canvases.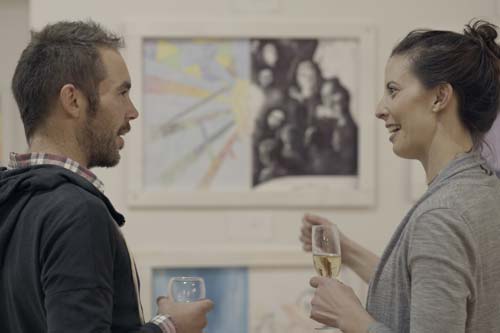 Selected artists are then required to fill in one half on one canvas, while an invited family member creates away on the opposing side. In order to maximise creativity and ingenuity, participating artists and their relations are asked to create under the assumption that the object in creative question does not exist within our current state of reality but rather, is an object from a parallel universe, one that exists in a galaxy far, far away…
The exhibit's primary intention is to get non-artists out of the woodwork and out into a world where creativity and possibility meet each other. This artistic experiment will be displayed primarily in public, in the hopes that audience members will be inspired to partake in the festivities and unleash their inner-creative urges.
Additionally, it aims to provide a gateway for artists and their families to share a rare experience and associate in a manner they might never have previously. It provides an opportunity for those participating to engage in completely original thoughts, perspectives, creative ideas and both internal and external dialogue.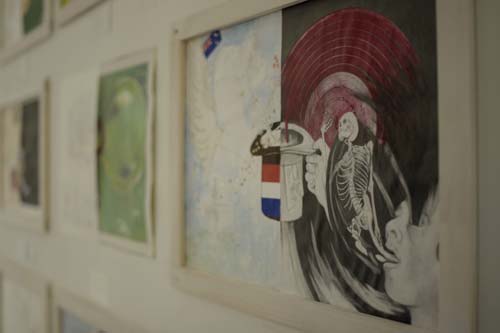 While these artistic interpretations will make up the primary components of the exhibit, featured artists, including Pat, will also be submitting original works for general public display.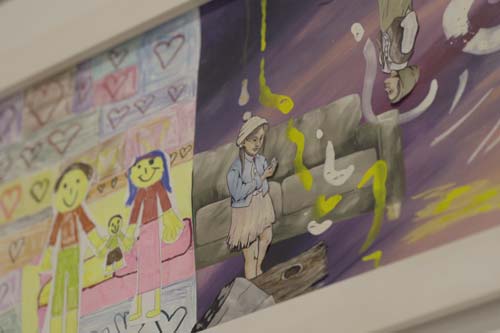 Both the experiment and display can be seen on Saturday 25th November at The Crisp Creative Club, located in St Peters, Sydney. The exhibit will run from 2pm – 10pm AEDT, with drinks and nibbles included in the ticket price. Tickets for both the exhibit and The Crisp Creative Club's Creative Course are currently available through Eventbrite.