You're heading to work, or out for the day and your much-loved fur baby watches you leave with dismal eyes. You spend the day worrying about your pet and find yourself losing focus. Once you finally get home, your pooch has chewed through your best shoes in boredom, and you have a complaint from the neighbours of whining and barking.
Dogs are social animals and most dogs need a lot more attention than other pets. Unfortunately, busy schedules mean you probably won't be able to give them as much attention as they need. If you've found yourself scrolling through day care and pet-sitting options before, but haven't been fully convinced, then look no further than brand new doggy day-care: Dog Royalty.
Dog Royalty can only be described as a luxury day resort for pooches with a door-to-door chauffeur service. The custom made space in Sydney features a 1000 square metre location, luxury services and passionate staff. In fact, the name itself already encapsulates everything you can expect.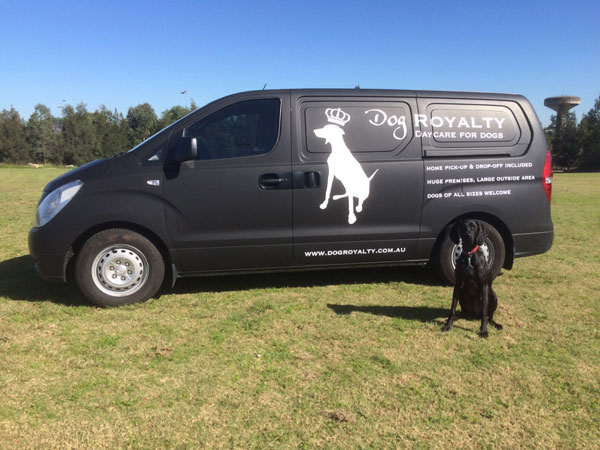 Owner Chris started the company this year and has created a veritable dog wonderland for dogs, which he continues to build on to give his royal patrons even more fun things to do. Chris' entrepreneurial skills have lead him to develop this great business and when asked about what tips he could give to other entrepreneurs, he had this to say:
'You have to plan to deliver excellence across all functional areas of your business before you launch, and go above and beyond the typical business plan…'You have to consider how you will provide things like excellence in people management, efficient logistics, effective marketing strategies and failsafe disaster procedures.
'If you wait until the business kicks off it will lead to developing inefficient practices that could ultimately impact your bottom line, as you won't have much time to stop and think once you've pushed the button.'
Picture this: while you're catching the train into work, your pooch is being escorted from home to their resort via luxury air-conditioned van. While you're grabbing your morning coffee, your dog is running through ball pits, exploring tunnels and jumping down slides. While you sit through meetings with clients, your pet is making new friends and being groomed by energetic dog lovers. You make your way home, and your dog heads back too, pooped from a long day of activities and adventures.
But it's not just the custom-made space, great staff and easy, stress-free pick up and drop off that makes Dog Royalty your clear first choice: it's the extra bits. Dog Royalty checks off every concern you have, concerns that only dog-lovers could understand. All interactions with other dogs occur within their secure premises, with Dog Royalty assuring that all dogs on site are vet checked and appropriately vaccinated. They also make sure to evaluate every guest so as to fit them with other dogs of the same age group and temperament, so your shy puppy won't be caught terrified among adult dogs louder and bigger than them.
You'll also get updates and reports on how your pup is going, as well as being able to personally monitor them from the live web cam service at any time of day. Those endless days of worrying about your pet's activities will be a thing of the past. What's more, Dog Royalty supplies grooming services to keep your pooch looking and feeling great, free basic training for all dogs, as well as quality boarding services for loyal customers. After a day at Dog Royalty, you'll return home to a very satisfied and a happily exhausted dog, and what's more the socialisation and exercise they get may well help alleviate certain behavioural problems often seen with pups, such as excess chewing, barking and anxiety.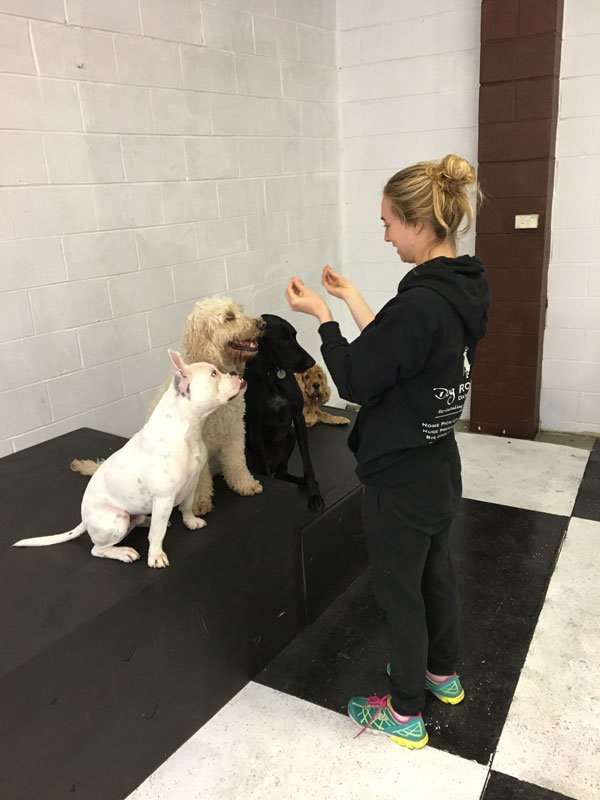 So why not give your pooch the royal treatment, and show them what they mean to you? You'll be treating your pet, while also giving yourself a well-deserved break in the meantime.
Connect with Dog Royalty on 02 9519 3749