Since adopting the name change in 2009, Hotel Grand Chancellor Adelaide established a fresh outlook, yet never wavered from maintaining that premium South Australian standard of service known to all its guests. The idyllic setting amongst central Adelaide's newest West-End hospitality and entertainment precinct means you are only a stone's throw away from the vibrant laneways of Leigh and Peel Streets and Gilbert Place. Also situated nearby are all the iconic landmarks that give the capital of South Australia its name, such as the Adelaide Oval, Rundle Mall and the scenic River Torrens.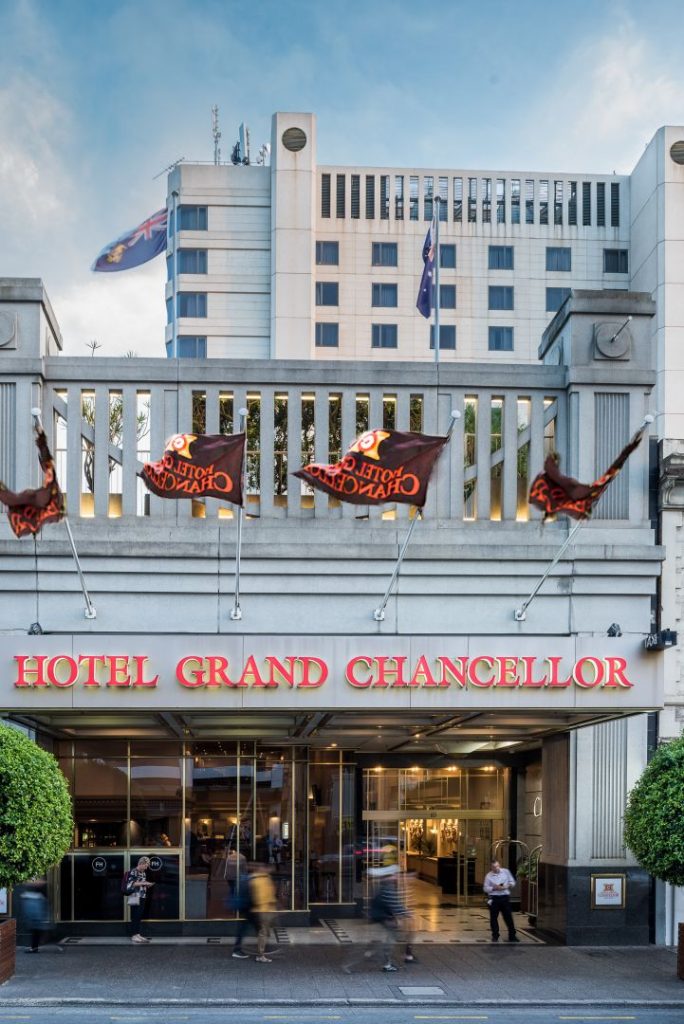 Hotel Grand Chancellor Hotels are a highly respected group across the main-stays of Australia and New Zealand and pride themselves on a first-class standard of service.  What sets this central Adelaide location apart is the dedication to the experiential services in comprehensively accommodating all areas of the traveller's experience, making it uniquely Adelaide's most preferred stay.
Rooms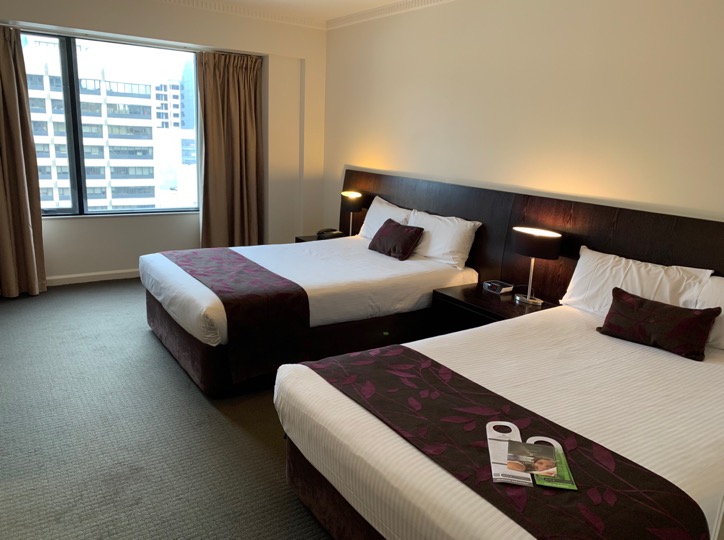 Exceptionally designed with all aspects of your visit considered, Hotel Grand Chancellor Adelaide offers spacious, executive rooms to ensure your time in Adelaide features more than just the highlights package of Adelaide. The hotel executive rooms with soft textures and plush king-sized bedding, kept perpetually warm and shiny with natural daylight on them all day.
Accompanying all your modern business needs is complimentary wi-fi, a data-port and a large work desk. This is all beautifully supported entertainment-wise with pay-per-view channels, mini-bar and brilliant guest amenities in each of the executives.
Wining & Dining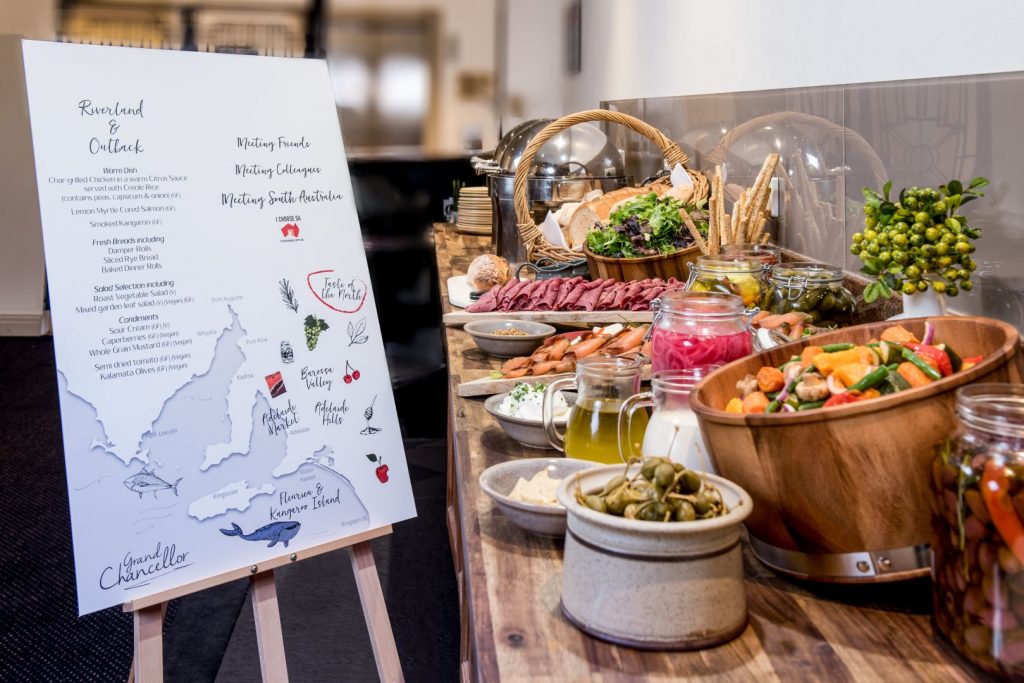 The Adelaide Hills region is an easy drive from the city centre and the vineyards of the Barossa Valley just over an hour.  Travelling south from the city are more world-class wineries in the McLaren Vale region on the beautiful Fleurieu Peninsula.  Enjoy panoramic views over this region from the iconic dÁrenberg Cube.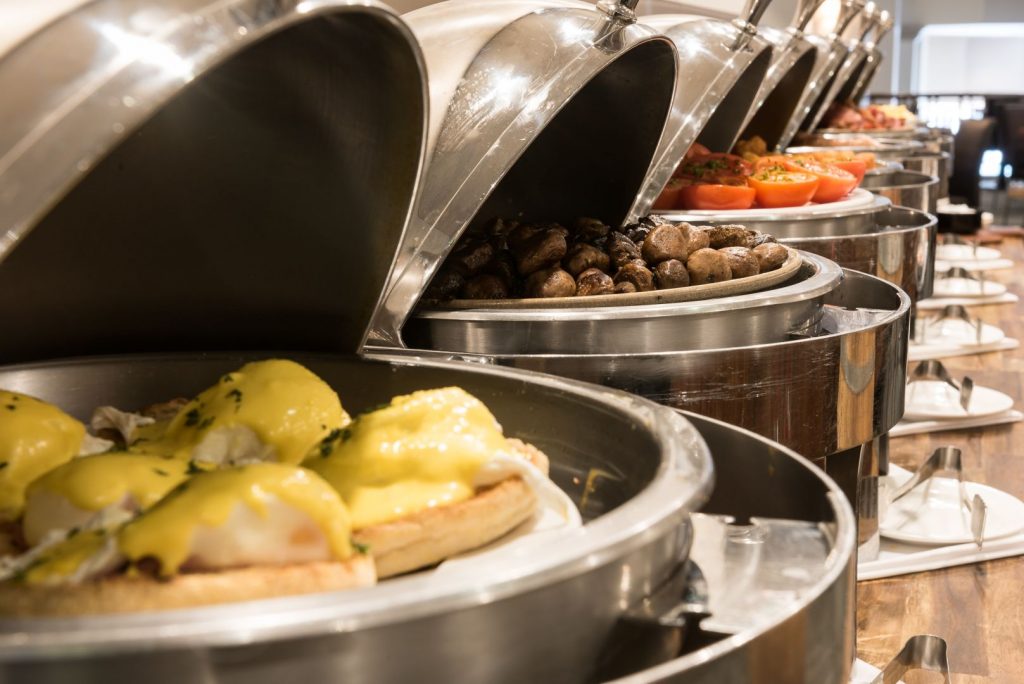 Either way you can engage with experts and connoisseurs pumping out the finest wines in Australia. At Hotel Grand Chancellor Adelaide you can share in this fulfilling pursuit comfortably within the quarters. All the wonderful locally sourced, expertly fermented wine with the best of South Australian's fresh produce are all engraved on the menus at Bistro Sixty5 and Sebastyan's Bar. You will most definitely be spoiled for choice with all that is finely and distinctively South Australian.
See and Do
Local knowledge shines abundantly through the very experienced team at Hotel Grand Chancellor Adelaide, so before getting lost on Trip Advisor, approach one these specialists for advice on some of the finer regional places you don't know about. As for what is hot in Adelaide, there is never a shortage of festivals with the annual Adelaide Comedy, Fringe, Caberet Festival's and The Royal Adelaide show keeping you busy this winter. Just outside reception you can be transported to and from your favourite South Australian destination with Kangaroo Island trips, Fleurieu Peninsula, Haigh's Chocolates and Barossa Valley day trips at your doorstep.
Conference and Events
Hotel Grand Chancellor Adelaide, partnered with the event industry experts at Encore Event Technologies, their cutting edge audio-visual services can be called upon to make the perfect event. Impressively situated on the mezzanine level with an outdoor patio is the extravagant and fully-equipped Hindley Ballroom fitting up to 400 guests. Or for a more intimate touch, there is also the Torrens Roomavailable with an exceptional banquet cuisine and of course, the finest wine.
The Verdict
The impeccable service, limitless convenience and unwavering commitment to present the best of Adelaide gives that "home away from home" feel to all guests-local and international-when you stay at Hotel Chancellor Adelaide.
Book 2 nights and save 15% when you book directly here.