SF3 – Australia's only dedicated smartphone film festival for filmmakers of all ages -was an international hit in its debut season last year. Now, it's back!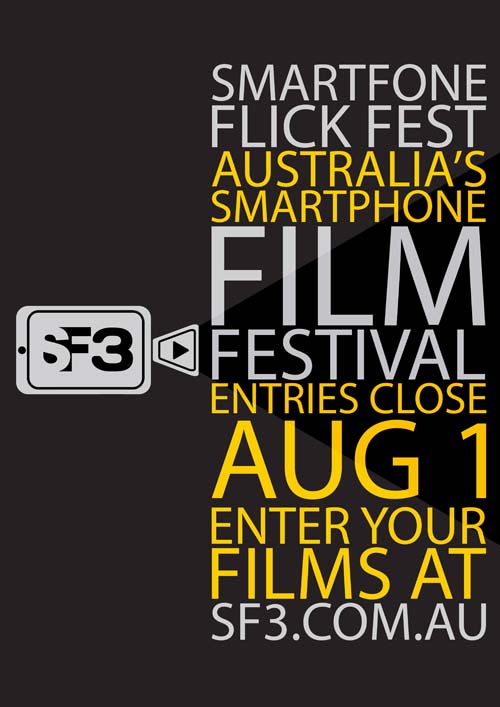 SF3 movies must be shot entirely on a smartphone or tablet and the competition is open to filmmakers of any level of experience from Australia and around the world.
The festival provides a platform for filmmakers, from beginners to professionals, to bring their ideas to life – and have their films seen by a global audience – without the need for expensive equipment or a big budget.
Last year's inaugural festival attracted around 500 entries from every corner of the globe. It culminated in a Gala Final Awards screening of the Top Ten finalists and Kids Flick Pick at Chauvel Cinema in Sydney. Tens of thousands of viewers here and abroad enjoyed the films online as well – and voted for the People's Choice award from the Top Ten finalists.
Since last year's launch, SF3 has also partnered with a number of other smartphone film festivals around the world, including in Syria, Europe and the United States, some of which have featured films from last year's Top Ten.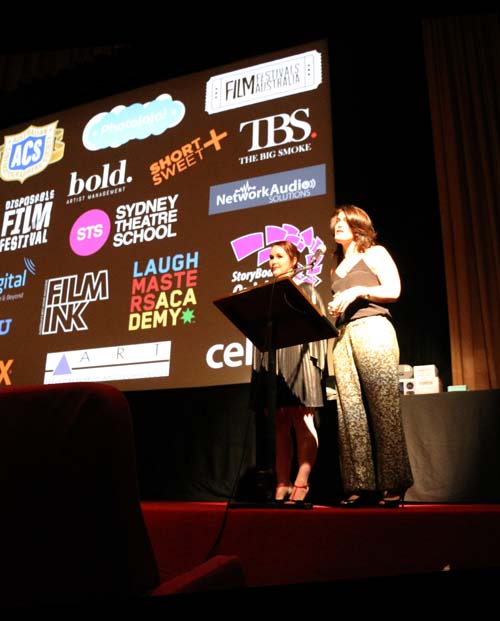 The International Mobil Film Festival in San Diego is featuring the films of two SF3 finalists including NSW teenager Tayla Dawson's Documentary 'Cystic Fibrosis'. Tayla is actually in the US and will attend the screening as well as be a part of a Q&A session with the Festival Director.
SF3 Festival directors and founders Ali Crew and Angela Blake are hugely excited about the even bigger prospects for this year's fest.
"We're thrilled about the opportunities SF3 offers Australian filmmakers as well as promoting the Australian film industry internationally," says Ali. "Everyone has a great idea for a short film and a potential movie camera in their pocket. It's easy and accessible."
"With the help of editing software and various apps, all of the tools you need to make a wonderful film are now at your fingertips," adds Angela. "It's such a thrill seeing a film shot on something as small as a smartphone… up on the big screen!"
Each film must be no longer than six and a half minutes, including credits, with no further restrictions other than that they must be shot entirely on a smartphone or tablet.
Filmmakers have three months to create and submit their films. Entries close midnight August 1. The top ten films (plus one Kids Flick winner) will then be selected and shown at a Gala Final Awards Screening at Palace Chauvel Cinema on August 26th where awards (with rich prizes on offer) will be presented after the finalists are judged by a panel of film industry experts including Cinematographer Pieter de Vries, Film Director Serhat Caradee, Acting coach Alan Nurthen, TV and film Line Producer Sandra Alexandra and International Mobil Film Festival founder Susan Botello (USA).
Entries/submissions can be made – and the best from last year's festival viewed – online at www.sf3.com.au