Ladurée, a world famous and beloved pâtisserie that opened in Paris back in 1862, is finally opening up in Melbourne, following the first flagship store that opened in Sydney a few years prior.
With a trademark history that stems from French cuisine and culture, Ladurée has already expanded its business from French-based only to operating globally with over stores on almost each continent.
Ladurée holds itself to be the name of dreams and wishes of all noblesse dessert lovers. It's said that the first written recipe of the macaroon appeared in France in the 17th century, and as with all things European, macaroons took the honour of becoming a part of the food culture of the royal court.
Though officially originating from Italy, the sweet treat was introduced to the court by Catherine de Medici. The desert become apart of the French citizen culture in the early 1790s when two Benedictine nuns began supporting themselves by making and selling them. The two nuns became known as the macaron sisters!
The recipe of the macaron was spread around until the early 1900s when Louis-Ernest Ladurée, a gentleman with impeccable flair for all things sweet, began Ladurée by revamping the traditional macaron that everyone has come to know and love today.
Even Hollywood isn't immune to this French novelty. Most notably, the hit American T.V series Gossip Girl and Sofia Coppola's 2006 film, Marie Antoinette, feature Ladurée macarons as props for the scenes as a reflection of the royalty and rich. The macaron's popularity has even gone as far as it having its own special day of the year, so get ready to celebrate! Mark on your calendar Macaron Day: March 20th, introduced in 2005 by Pierre Hermé.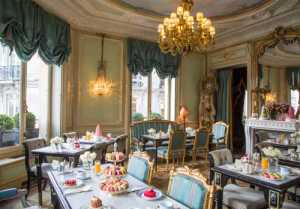 The pâtisserie, which opens at Chadstone in October, will resemble the likes of the French Ladurée tearooms with a marble bar and a tearoom which seats up to 21 individuals. From the famous macarons to cakes and everything in between, Ladurée's opening is expected to attract crowds in the hundreds and maybe even thousands!